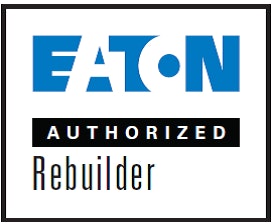 Eaton has added DEX Heavy Duty Parts to its expanding network of Authorized Rebuilders in North America.
DEX currently employs 51 people at the company's 38-acre and 210,000 sq.-ft. remanufacturing center, warehouse and office complex in Advance, N.C.
"DEX becomes our seventh Authorized Rebuilder and is one of the country's largest suppliers of refurbished and remanufactured truck parts," says Tim Bauer, vice president, Aftermarket, Vehicle Group North America. "Adding DEX represents a significant step forward for Eaton as we continue to expand our Authorized Rebuilder program with well-established and well-respected rebuilders in strategically important locations throughout North America."
"We see this opportunity as an excellent way to effectively grow our transmission business," adds Darin Redmon, director of operations, DEX. "Eaton products and solutions are certainly well regarded in the commercial trucking industry and we definitely wanted to take advantage of that."
Other Eaton Authorized Rebuilders are Power Train, Indianapolis, Ind.; TransAxle, Cinnaminson, N.J.; Drivetrain Services, Bensenville, Ill.; Pacific Truck, Edmonton, Alberta; Chalk's Truck Parts, Houston; and Truck Gears, Inc., Los Alamitos, Calif.
"We will continue to review our coverage and will have additional remanufacturing partners in the future in underserved strategic markets," adds Bauer.
To be recognized as an Authorized Rebuilder, Eaton says companies are required to complete an in depth review of their rebuilding processes, increase their technical and sales training, and achieve an annual program certification. Introduced in 2013, the Eaton Authorized Rebuilder Program provides end users the opportunity to purchase locally remanufactured transmissions from authorized outlets that meet all of Eaton's re-use and rebuild requirements. The authorization provides end user customers with a higher level of confidence and after-the-sale support than other rebuilders can provide. Eaton also provides authorized rebuilders with access to an integrated warranty process and marketing support to deliver a seamless extension to customers in the markets in which they do business, the company says.