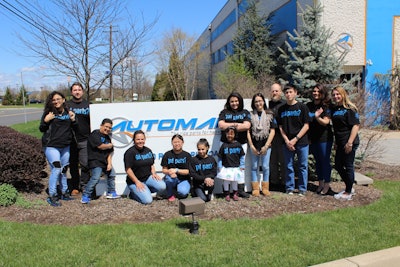 The team at Automann participated Thursday in Take Our Daughters and Sons to Work Day. Eight children were present to enjoy the activities that included breakfast, an icebreaker game, a tour of the facilities and presentations from the Automann team.
"This day is an excellent way to introduce girls and boys to different careers in the heavy duty aftermarket," says Brett Wagaman, product manager. "It was a real treat to have these young people with us today."
Due to the positive response from the children and parents, Automann is already looking forward to next year's event, with plans to improve upon an already fantastic day, the company says.