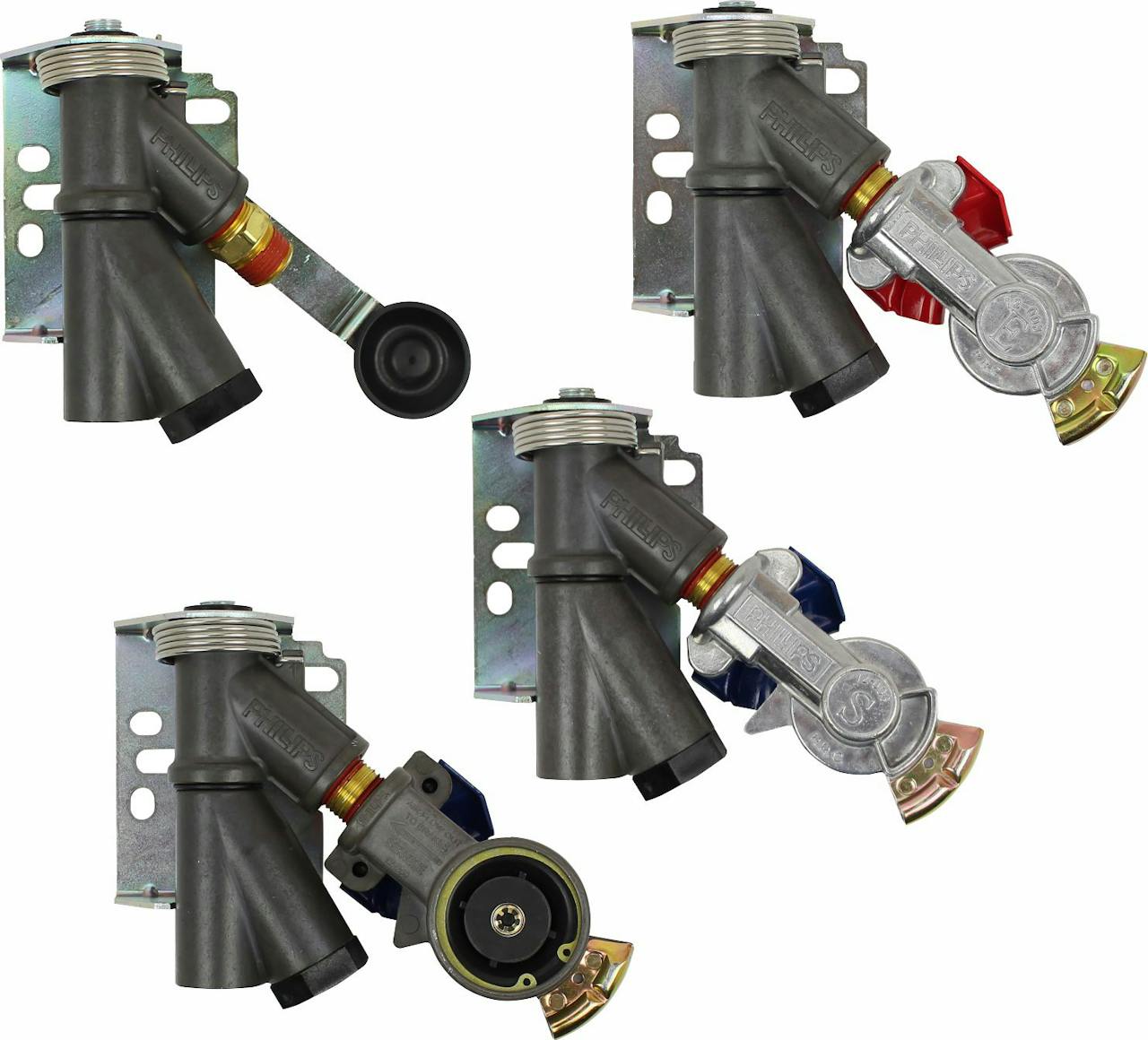 Phillips Industries has launched the Air-Defense Swinger System, its latest offering in in-line air brake system filtration products. It combines Phillips' original Air-Defense System and a swinger gladhand into one, for better protection of commercial vehicle air lines, according to an announcement.
Obstructed air lines have the potential to cause dangerous safety hazards and expensive, time-consuming repairs. The original Air-Defense System with replaceable Quick-Change Cartridge was created to keep the trailer air line brake system free of debris obstruction. It is comprised of two components, the anodized housing and one-piece screw-in filter with an easy-to-see service indicator.
The Quick-Change Cartridge features a bypass mode which ensures complete airflow, even when the filter is full. A non-resettable red indicator on the bottom of the cartridge pops out as notification for replacement, which takes minutes, the company says.
The Air-Defense Swinger System combines this same technology with that of a swinger gladhand. The swinger gladhand swivels 180 degrees side-to-side, keeping air lines kink-free during use, and when not in use automatically returns to the seal to protect the air lines. The Air-Defense Swinger System is available with one of the following gladhand options: straight service, straight emergency, QWIK-E or the swinger arm without a gladhand for customization.