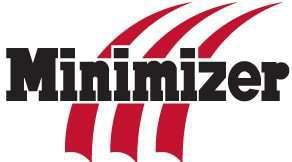 For the third year in a row, Minnesota Business magazine has named Minimizer a finalist for its Manufacturing Awards. Minimizer is one of three companies up for the title of Best in Class — Midsize.
"It's a huge honor for Minimizer to be mentioned in the same breath as so many other great companies," says Craig Kruckeberg, Minimizer CEO and chief visionary.
The company employs nearly 100 people in Blooming Prairie. Minn.
"This nomination is a testament to the people we have in place," says Jim Richards, Minimizer vice president of operations. "Everyone works hard and contributes to the team. It really is like a family around here."
Minimizer debuted the original poly fender more than 30 years ago and now features hundreds of part numbers in its catalog.
"Innovation is the name of our game," Kruckeberg says. "We're constantly looking at new products that are tested and tortured to save the consumer time and money."
Each year, Minnesota Business recognizes the manufacturing sector for outstanding achievements. The panel of judges chose the finalists from a pool of manufacturing companies and executives.
"We really appreciate Minnesota Business going to bat for the manufacturing sector," Kruckeberg says. "We always hear about 'Made in the USA,' and these awards do their part to help celebrate that."
Winners in each category will be announced at an awards event Sept. 20. Winners and finalists will be honored in the September/October 2018 issue of Minnesota Business magazine.