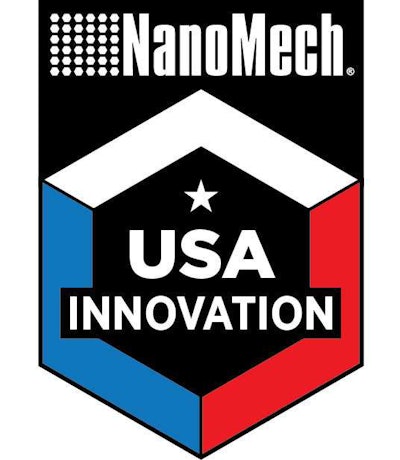 NanoMech Industries has announced the issuance of a patent for its nGlide hard particle technology. The nGlide core technology, according to the company, creates a new category of next-generation additive systems for applications such as trucking, automotive, railroad, heavy-duty agricultural and military vehicles, aerospace, marine, racing, robotics and all machine performance industries.
nGlide can be used in motor oils, gear oils, transmission fluids, hydraulic fluids, bearing lubricants, anti-friction and anti-wear coatings and heavy-duty greases. nGlide hard particle technology is now being incorporated into all NanoMech industrial-grade products. AtomLube and AtomOil are two new products coming into retail with this technology. These products are designed to increase the performance, efficiency, sustainability, speed, horsepower, noise reduction, agility and safety of all vehicles.
"This is a revolutionary development for nano-technology and a significant milestone for NanoMech," says Jim Phillips, NanoMech chairman and CEO. "nGlide hard particle technology enables immediate performance improvements 300 percent and beyond to virtually all machines, and also enables a future generation of higher performance and more efficient machines."
The patented platform is based on surface engineering using nano-engineered hard particles. According to the company, nGlide conditions mechanical surfaces by:
Building a more robust surface protecting film with greater coverage on contacting surfaces, which is beneficial under extreme pressure conditions with boundary lubrication.
Reducing activation time to shorten the machine's break-in period.
Smoothing wear inducing asperities and polishing contacting surfaces to reduce wear and friction, increasing durability and sustainability.
This additive system works by itself and also with existing lubricant additives. nGlide products can be tailored to fit almost any end-user requirements, as a treatment to fully formulated lubricants or base lubricants, according to the company.