Three weeks ago Truck Parts & Service released its finalists for the 17th annual Distributor of the Year award. All of the finalists this year were again selected through open industry nominations, and over the next several months, we will be regularly featuring each business on this website and on the pages of Truck Parts & Service.
Those features began last week, and today we check in with 2018 Distributor of the Year finalist Wofford Truck Parts.
This is the second consecutive nomination for Wofford Truck Parts for the Distributor of the Year award. The answers below were provided by Wofford Truck Parts Owner Wesley Wofford.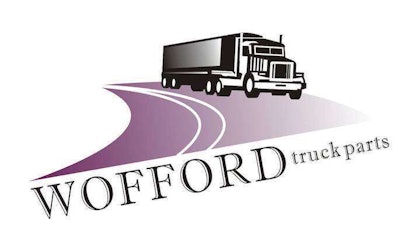 When was your business founded, and by whom?
Wofford Truck Parts, founded by Paul Wofford, was established in El Paso early 1985. We remained at our original location, which was our headquarters, for three more decades before moving one mile east to our new location.
How many locations do you have?
We currently have three locations that are relatively close to each other in El Paso, Texas; Pecos, Texas; and Carlsbad, N.M.
How many employees do you have?
As of July, we have 55 members in our staff; the majority working out of our headquarters in El Paso.
What is your company's value proposition?
We have more than 270 combined years of expertise at our customers disposal, which inherently has granted us strong and long-lasting relationships with our suppliers and customers. These relationships were key for us building a reputation in the trucking community for having the most trusted brands in all categories, for all makes and models of trucks, at a price that customers can agree with. We stay up to date with all the changes in the industry to offer original and aftermarket parts to suit the customers needs.
Do you offer any additional services to complement your parts offering?
We still remanufacture brake shoes when needed, but our focus has shifted to driveline repair, the rebuilding and converting of PTO's, custom hose assemblies, flywheel grinding, tool rentals, starter and alternator testing, custom u-bolts, fan clutch repair and rebuilding, and lastly, suspension bushing repair.
How do you differentiate your business from your competitors?
We are different than most aftermarket, and in some cases OE, competitors because of the emphasis we put in stocking all categories of parts; most importantly parts for your true core components such as engines, transmissions, and drivelines. We are a full proof option for customers looking for proven performance brands, IN STOCK, to meet whatever needs the customer may have. Just in engine parts, we have more than 14 lines a customer can choose from, and with our guidance we are proud to say have helped more than 15,000 satisfied customers for over 33 years.
The trust we have developed with everyone has facilitated us to capture markets in other areas of the U.S. outside of the southwest. We have also been fortunate in that we maintain strong relationships with every tech in our areas, so all other customers can be referred by us to a large network of technicians that can perform any type of installation. The customer can rest assured his overall experience with us will always be simplified because we strive to be accurate and complete. A true one-stop-shop.
Why do you believe the heavy-duty aftermarket has nominated you for this award?
We feel that our nominations can be directly attributed to the close ties we have with our suppliers. With their support we have been able to grow in the directions necessary to accommodate our customers and address the ever-changing demands of our industry. Their efforts combined with our staff's dedication is what put Wofford Truck Parts where it is today.