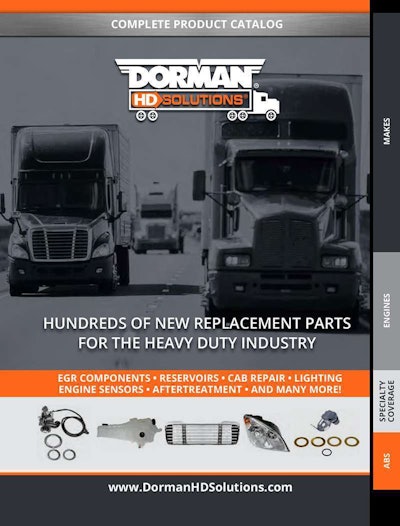 Dorman HD Solutions announces its new Heavy Duty Replacement Parts Catalog is available in print and digital formats.
Dorman HD Solutions says the new catalog connects customers with high -quality Dorman truck parts faster than ever before, by including easy-to-search sections organized by make, engine and specialty applications. Additionally, Dorman's newest catalog includes full images for every part, a complete index and a fold out ABS Sensor buyer's guide poster.
"As Dorman continues to grow its heavy duty product portfolio, a comprehensive catalog is vital in providing our customers with a tool focused on helping them lower maintenance costs across the board," said Jim Lucas, vice president of product development for Dorman. "Our new catalog was organized with Technicians and Counterpeople in mind, and designed knowing that time saved finding the right part quickly is always crucial."
To obtain a copy of the new catalog, please contact Dorman customer service at 855-792-1183 or CLICK HERE.