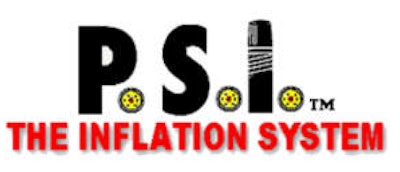 Pressure Systems International (PSI) has released its August 2018 Commercial Fleet Tire Digest on "Widebase Trailer Tires — Maximizing Mileage."
The advantages of using a single widebase tire to replace two dual tires include weight savings, fuel economy and inventory reduction for tires and wheels, according to PSI. For example, widebase tires on aluminum wheels can save up to 1,000 pounds, which can positively impact a fleet's bottom line.
However, proper tire inflation on widebase trailer tires is vital to maximizing mileage and minimizing irregular wear. "Widebase tires are more sensitive to underinflation issues compared to duals. These heavier, bigger tires will generate more heat running underinflated/fully loaded at high speeds for an extended period of time and the footprint will change, leading to irregular wear and potential tire failures," PSI writes.
The tire digest also lists causes of irregular wear on trailer tires, such as:
Malfunctioning ABS
Imbalanced tire/wheel assemblies
Improper bearing conditions that might allow axle end movement leading to misalignment
Drivers not waiting for the complete release of the trailer brakes before driving off
Improper hub and brake drum conditions, which create misalignment
Trailer alignment
Some tire makes/models might be more susceptible to irregular wear
CLICK HERE for more important tips and to read the entirety of this month's report.