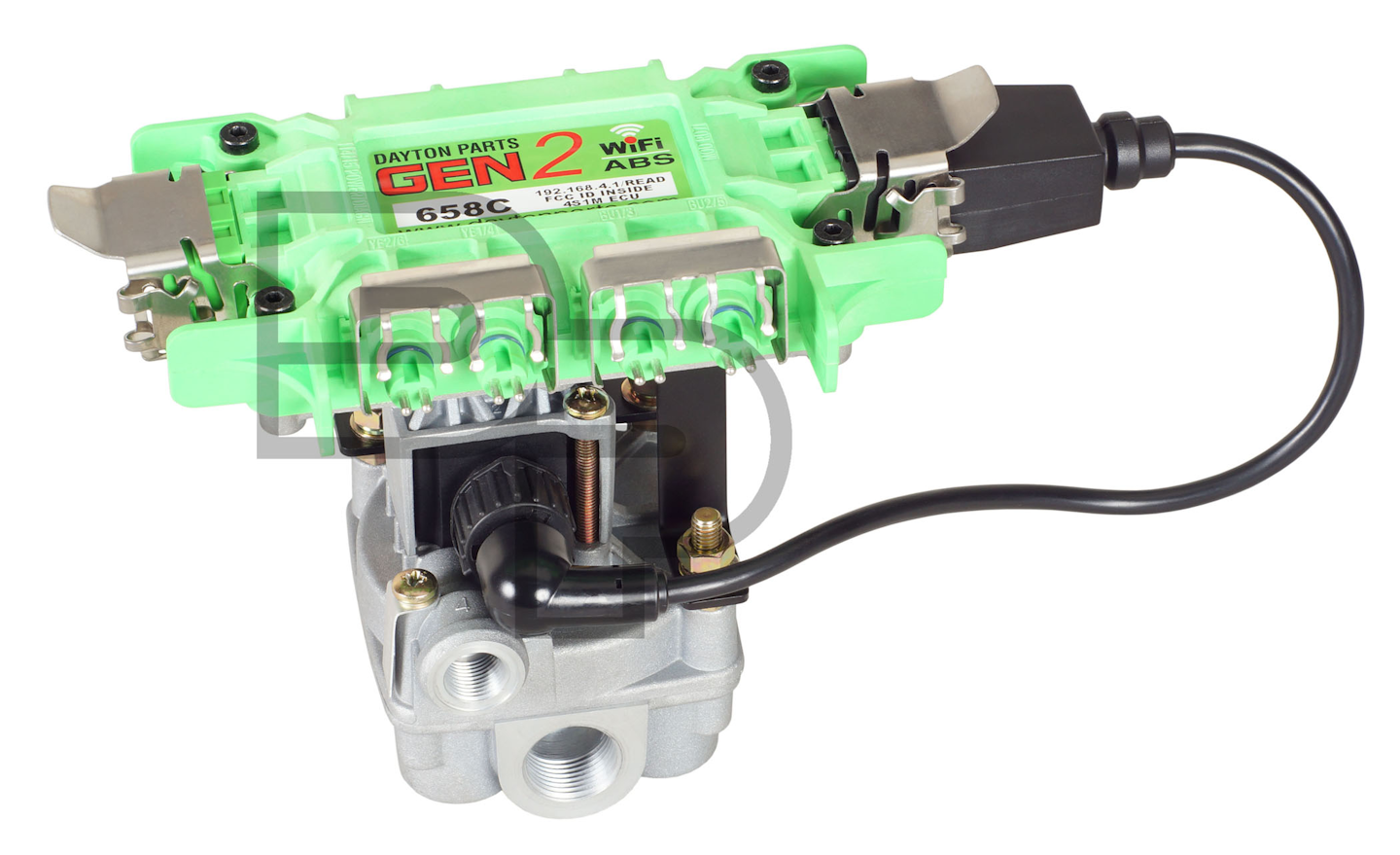 Dayton Parts announced Monday the availability of the GEN2-1031 4S/1M anti-lock braking system (ABS).
The new system is designed to easily retrofit an existing 4S/2M system utilizing all existing ports and sensors. The GEN2-1031 can also be mounted directly to the air tank and includes built-in Wi-Fi diagnostics as a standard feature, the company says.
"We wanted to provide a practical solution for replacing any current 4S/2M system offering all the same performance advantages," says Dan Young, product manager, Front Steer Axle and Trailer, for Dayton Parts. "The GEN2-1031 allows for a direct plug and play option to retrofit a standard 4S/2M system or even upgrade a basic 2S/1M system allowing four wheels to be sensed."
Dayton Parts says the GEN2-1031 utilizes existing parts from the GEN2-1010 and current 2S/1M systems on the market allowing fewer part numbers to be stocked. The new system is available for multiple applications covering wide-ranging requirements for fleets and owner-operators.
The new GEN2-1031 offering is covered by the Dayton Parts standard one-year aftermarket warranty and will be stocked at the company's Harrisburg, Pa.; Lewisville, Texas; Las Vegas, N.V.; Edmonton, Alberta and Mississauga, Ontario facilities, the company says.