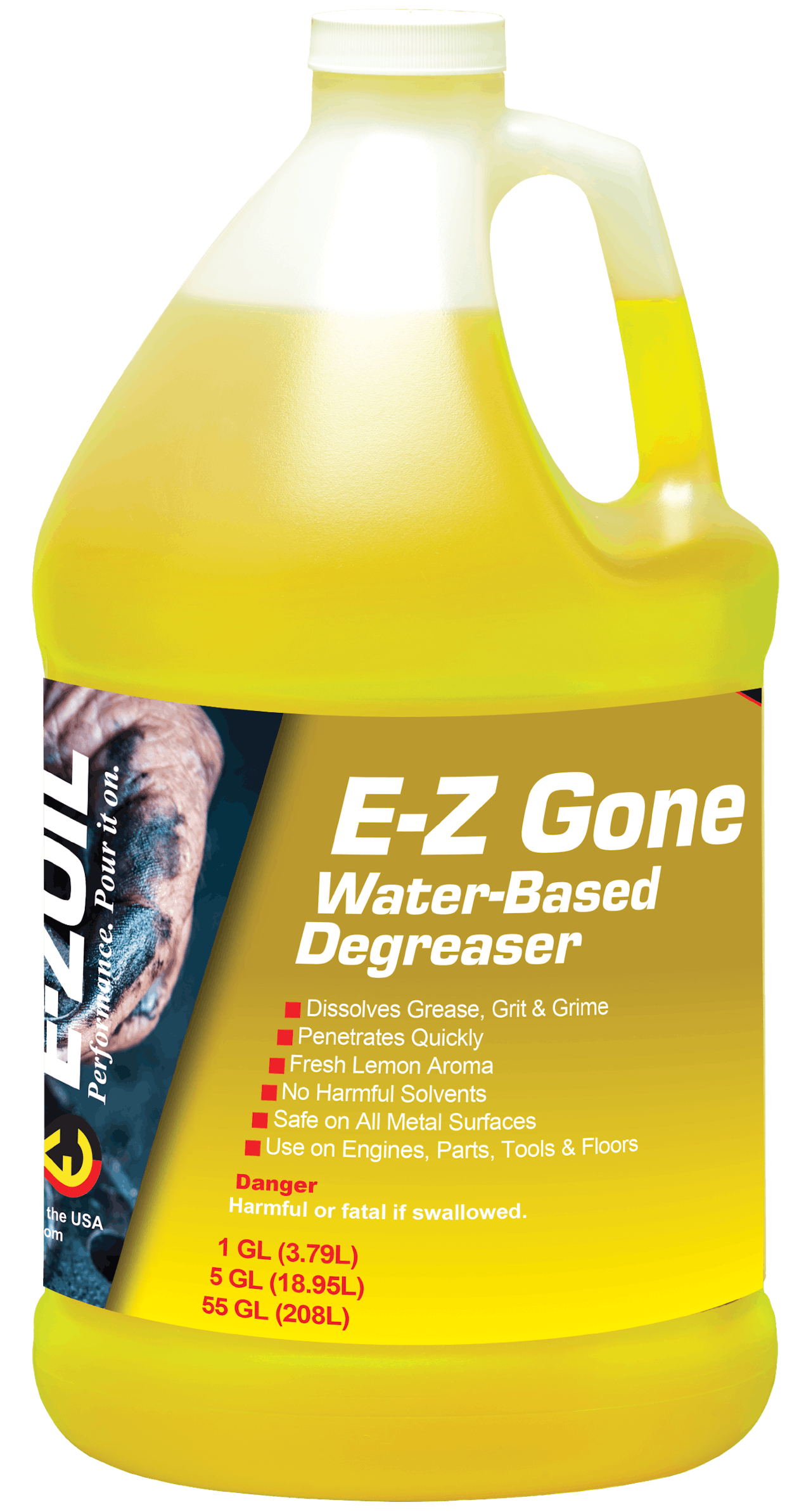 E-ZOIL introduces E-Z Gone, a new water-based degreaser.
According to E-ZOIL, the new degreaser uses a high-performance formula to offer industrial grease removal for light- to medium-duty applications.
"With the enhanced focus on protecting our environment, we wanted to supply users with all of the benefits of a solvent degreaser, without the harsh chemical presence," says Chris Miller, E-ZOIL vice president. "E-Z Gone is easy to use, easy to store, and the perfect solution for removing heavy grime deposits."
E-Z Gone is available in 1-gallon, 5-gallon, 55-gallon, and 275-gallon containers, and can be used on engines, parts, tools, floors, and is safe on all metal surfaces, the company says.