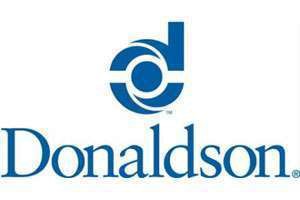 Donaldson Company has launched an e-commerce website, Shop.Donaldson.com. The site offers customers a convenient and fast online product search and buying experience for filters and parts, according to an announcement.
To meet today's digital demands and business expectations, Donaldson enlisted a group of 30 international customers to help design and test the site. These pilot participants offered valuable feedback which helped to build, improve and refine the user experience.
Features include:
Find: Robust search options, including images, live chat and videos let users find filters and parts easily and quickly. Visitors also can find their local authorized Donaldson distributors or sales offices.
Order: Donaldson customers can order many filters and parts from the site via phone, computer or other mobile device.
Manage: Customers with account access can view invoices, orders and shipments in real time.
"The new … website is so much faster and includes so much more information; I've been very impressed. I use it for crossing part numbers, checking inventory and price, ordering stock orders and drop-ships direct to my customers, getting invoices, tracking shipments — everything it's made to do," says Tennessee Filter Sales Purchasing Manager Will Bridenstine.
The capabilities, transactions and convenience offered by the new e-commerce site allow Donaldson customers to better serve their customers.
"Shop.Donaldson.com reduces the time spent placing orders and viewing invoices, so customers can focus on what they do best — running a great business and meeting the needs of customers who rely on them," says Tom Scalf, senior vice president, Donaldson Engine Products.
Targeting Donaldson's industrial air filtration, compressed air and process filtration, engine and hydraulic customers, Shop.Donaldson.com replaces all of Donaldson's previous search and order systems.