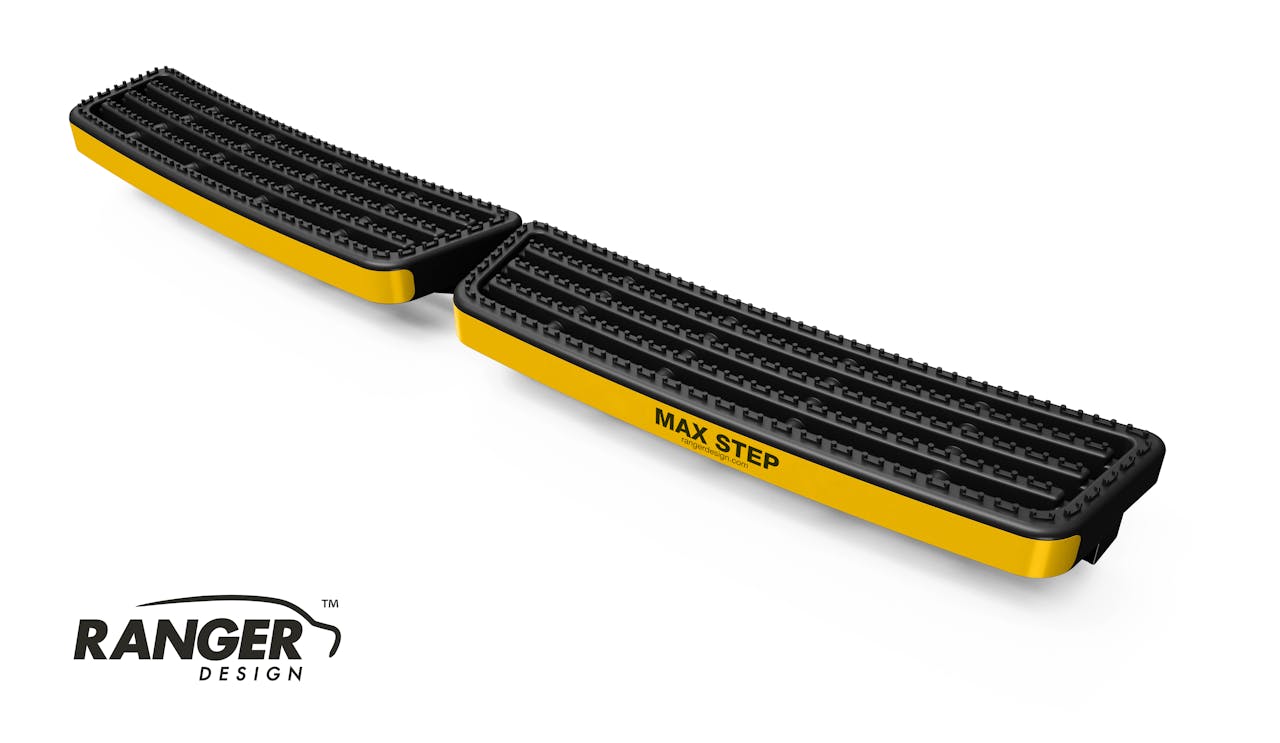 Ranger Design has launched the Max Step. This is a van step that is attached to the frame of the vehicle in the back in order to give tradesmen easy access to the cargo space or roof rack, according to an announcement.
The Max Step is beneficial for workers who spend most of their day climbing in and out of their vans, as it means less wear and tear on the human body, according to an announcement.
Made with anti-slip tread plates, the Max Step is built to provide a rugged grip in any type of climate. A sleek line of reflective tape across each step also ensures maximum visibility, day and night. To ensure long-lasting life, the Max Step is manufactured to TUV standards and protected by an anti-corrosive finish to guard against weathering and early deterioration. The step has a 300 lb. weight capacity.
The Max Step is available, as of now, for the Mercedes Sprinter, the Ford Transit and the Ram ProMaster. Easy to install, it can be fastened to any of these vans built without factory steps.