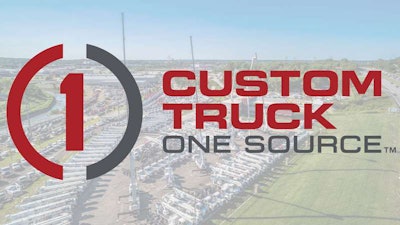 Custom Truck One Source has entered into a strategic partnership with Hi-Vac Corporation. This partnership positions Custom Truck as an authorized dealer of Hi-Vac products in the United States, according to an announcement.
"We're excited to add Hydro-Vac products to our portfolio," says Paul Brouwers, Custom Truck's hydro-excavation/vacuum product manager. "The addition of these products is another step in becoming the single-source provider for the hydro-excavation and vacuum industry."
Through the Hi-Vac/Custom Truck relationship, customers will have access to the Aquatech line of sewer cleaners and the X-Vac line of hydro excavators.
"The Hi-Vac Corporation is excited to begin working with Custom Truck One Source. The combination of the 'Power Payload and Performance' of the Aquatech and X-Vac products and the customer service and support that Custom Truck One Source is known for is something that the underground utility markets are desperately needing," says Daniel J. Coley, president at Hi-Vac Corporation. "Custom Truck's success in the above ground utility markets is a result of the team of people and dedication that Custom Truck One Source has put together. In my 35 years in the underground utility markets I have never found a company so poised to serve this industry."
Customers can further capitalize on this partnership with flexible, customized leasing and financing solutions, through Custom Truck Capital.