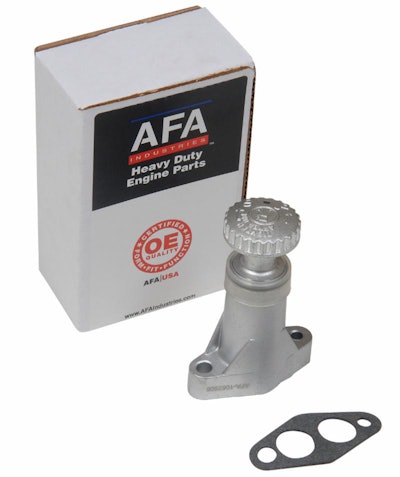 AFA Industries has announced the availability of a new hand primer pump that fits over 800 Caterpillar engine/vehicle applications. The pump is in addition to AFA's complete offering of engine parts for Caterpillar engines.
Fuel priming pumps remove air from fuel systems prior to starting engines. A faulty hand priming pump can allow air into the system and cause starting problems or fuel delivery problems.
AFA Part No. 1052508 is in stock and available. This priming pump also is known as the "short" priming pump (6.1 in./154.94 mm high). This pump comes packaged with the mounting gasket included.