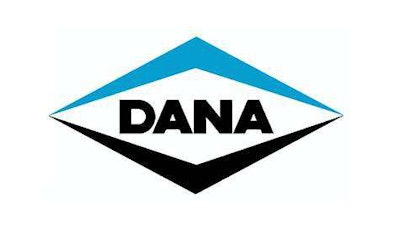 Dana Incorporated made news at Heavy Duty Aftermarket Week (HDAW) 2019 Tuesday in Las Vegas, announcing another major update to its business-to-business e-commerce portal and introducing a new virtual training resource for the commercial vehicle aftermarket.
In enhancing DanaAftermarket.com, the company says it now better offers distributors a direct connection to its product brands. Launched at HDAW 2017, Dana's aftermarket website has grown from 60,000 SKUs to more than 165,000 product numbers in 2019. The company says the latest release provides access to the Dana Media Library, allowing users to quickly find brochures and sell sheets to assist with the buying and selling of Dana products. Secure portal users also have access to a wide variety of Dana images, while secure portal off-highway users are granted permission to off-highway service manuals and service parts lists.
The company says the platform is currently available for customers in North America and Europe, with orders fulfilled regionally for timely, efficient product delivery. Key Dana distribution centers include Crossville, Tenn.; Lugoff, S.C.; Robinson, Ill.; Györ, Hungary; Neu-Ulm, Germany; and Zaragoza, Spain.
Additionally, the company says the new Dana Aftermarket Training Academy is an interactive learning management system that helps users better understand the company's products through interactive slideshows and videos based on each individual's needs. The modules are composed of short, informative chapters for convenient and practical learning with fundamentals such as function, design composition, and disassembly and installation basics. Courses are followed by a brief quiz to aid in content retention and enhance the learning experience. A personalized certificate of completion is available for download and printing upon conclusion of a module.
Available to any interested party, National Training Manager Dave Knapik says the training academy is immediately available Training.Dana.com with access to the Drive Axle Nomenclature Overview module. The training module outlines how to properly identify Dana axle assemblies and complete Dana axle series, as well as a thorough overview of each series' nomenclature with a breakdown on the alphabetic and numeric identification codes.
Knapik says the first resources in the portal address the company's core product lines and additional modules will be launched in the coming months and include Drive Axle Component Identification and Failure Analysis, as well as Nomenclature, Theory of Operation, and Failure Analysis for Driveshafts and Steer Axles.
"This online training tool is a key advancement in our commitment to digital transformation and provides a wealth of technical information to help the commercial vehicle aftermarket community better educate its teams for improved overall service to end-user customers," says Dan Griffin, Dana senior director, global aftermarket sales, marketing, and customer service.
Regarding both announcements, Griffin adds, "These resources are essential tools designed to assist aftermarket outlets in managing and growing their business. They not only aid in finding the right Dana parts solutions for vehicle operators, but also provide a better understanding of the functionality and servicing of those parts."