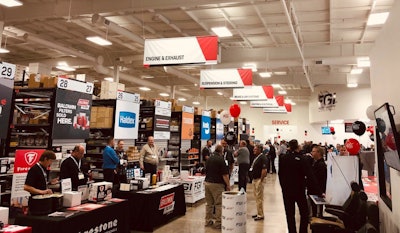 Fort Garry Industries recently celebrated the official grand opening of its new facility in Saskatoon, Saskatchewan.
The 42,000 sq.-ft. building, at 3426 Faithfull Ave., is located around the corner from the former 27,000 sq.-ft. facility.
"We are continuing to invest in our facilities to ensure a great customer experience," says Robyn Spitzke, president, Fort Garry Industries.
"As growth continues in the Saskatoon market, we wanted to provide our customers and employees with a new and modern facility that meets everyone's needs and helps provide the best customer service," Spitzke adds.
The new store has an open-concept floor plan with a heavy-duty parts showroom. The facility also features a sales counter area, three drive-thru service bays, a large display yard for trailers and equipment and big-rig parking.