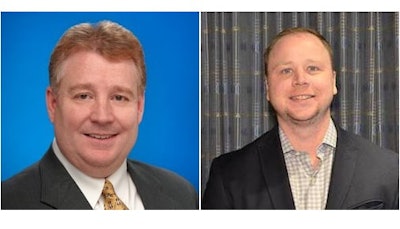 GenNext HD announced Wednesday its free fourth-quarter webinar will be held at 2 p.m. ET, Dec. 10, 2019, and will feature a discussion of Heavy Duty Aftermarket Week 2020 with event co-chairs Tim Bauer and Sean Ryan.
During the webinar, Bauer and Ryan will discuss the exciting changes coming to HDAW next January as part of the event's venue change from Las Vegas to Dallas, as well as other expansions and improvements to the independent heavy-duty aftermarket's biggest week of the year.
Serving as the event's supplier co-chair representative this year, Bauer joined Eaton in 2017 and currently serves vice president, Aftermarket, Vehicle Group, N.A. He is responsible for all commercial aspects of the Aftermarket business while continuing to further develop and execute strategies to aggressively accelerate the company's growth and significantly improve its customer satisfaction.
Ryan is representing the distributor community in his co-chair role. Ryan joined Point Spring & Driveshaft in 2013 after five years at SPX Corporation and as an internship with Ford Motor Company. In his current role as president and treasurer at Point Spring & Driveshaft, Ryan also serves as on the advisory council for HDA Truck Pride and is vice president of the Commercial Vehicle Solutions Network (CVSN) board of directors.
The webinar will be moderated by TPS Editor Lucas Deal, who will begin the conversation with a number of questions for the HDAW co-chairs before opening the discussion up to all webinar attendees.
GenNext says the webinar is free to any aftermarket professionals, and encourages any suppliers or distributors who have questions regarding January's event to join to the webinar and pose their questions to the event organizers.
To register for the webinar, please CLICK HERE.