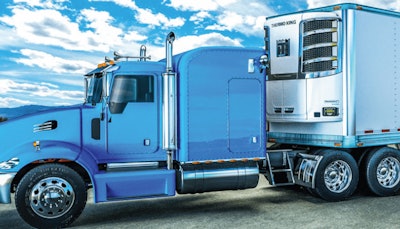 Thermo King of Central California has joined the VIPAR Heavy Duty network of distributor stockholders.
The company, headquartered in Fresno, Calif., since 1984, is a family-owned business focused on heavy-duty trailer aftermarket parts and service.
Thermo King of Central California services all makes and models of trailers, dry vans and refrigerated trailers out of its 26 service bays. It also offers walking floor and flatbed repair and maintenance and provides mobile service and parts delivery.
"As home of the independent distributor, VIPAR Heavy Duty takes pride in welcoming quality family-owned businesses like Thermo King of Central California to our distribution network," says Jim Pennig, vice president of business development, VIPAR Heavy Duty. "This company has a strong history in central California and we look forward to a long and successful partnership together."