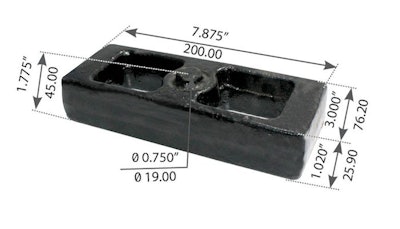 World American has added a number of new Hendrickson replacement parts to its aftermarket product offering.
World American says the ten new Hendrickson replacement components include u-bolts, clevis pins, shackles, saddle caps, spring seat spacers and more. They fit a variety of Hendrickson and Dayton applications. Additionally, the company says it has made two new replacement air dryers available for order.
All dozen new products are in stock and available to ship today, the company says.