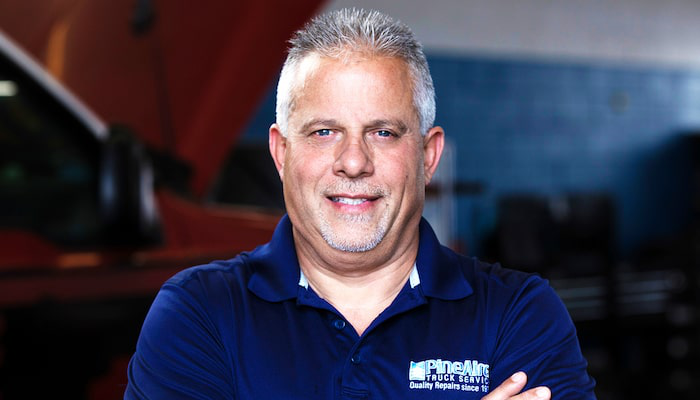 Dave Bloom, owner of PineAire Truck Service, wanted to show how much he appreciates the nurses in his area of Nassau and Suffolk counties in New York during the COVID-19 crisis. In addition to recognizing nurses, Bloom also wanted to support local businesses.
Bloom had people post on the PineAire Truck Service Facebook page the name of their favorite nurse and every Friday a winner would be randomly chosen and receive a $100 gift certificate to their favorite restaurant.
The program, however, grew beyond expectation. What started out as a great way to feature one nurse and one restaurant once a week, grew to three nurses the first week, seven nurses the second week, 18 the third week and 22 nurses by the fourth week — and a different local restaurant was promoted along with each nurse recognition.
Local New York business started to contribute the cost of the gift certificates and Bloom ended up giving away $5,000 to 50 nurses.
During the month of April, other businesses across the country picked up on the program and started adapting it for their own communities. This viral campaign to recognize nurses and local restaurants that began as a local way to acknowledge nurses has now grown to more than 15 states.
PineAire Truck Service's nurse appreciation effort resulted in the recognition of hundreds of nurses and local restaurants.
"In the midst of this crisis, we wanted to show appreciation for the nurses who have been putting themselves on the frontlines as well as local restaurants that have been hit hard by COVID-19," says Bloom. "I encourage any business to take this idea and make it their own to say thank you to nurses or any first responders in your area."
PineAire Truck Service is a client of DRIVE, an automotive, collision and truck repair consulting and training group. Along with PineAire Truck Service's efforts, DRIVE says it has numerous examples of clients that have stretched the boundaries of what a repair shop normally does, from calling hundreds of customers per week just to check in and offer to fill-up their gas tanks or get needed groceries, to recognizing a nurse or first responder in their community.
DRIVE has announced #DriveTogether, an industry initiative to encourage and support all members of the aftermarket business. DRIVE facilitates the initiative with programs such as Daily Facebook Live, Zoom Networking w/ DRIVE and by offering virtual workshops.
"There's nothing more gratifying then having an insurmountable problem thrown at you and beating it together," says David Saline, DRIVE vice president of sales.