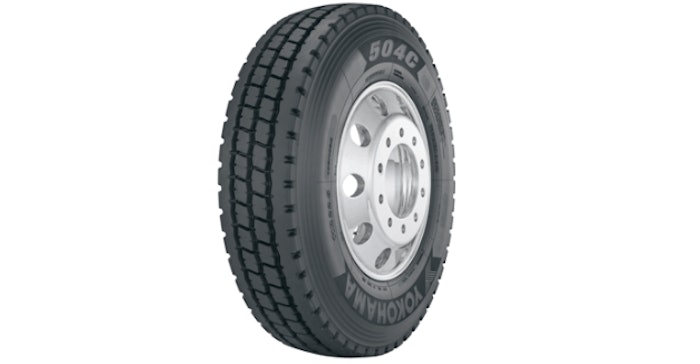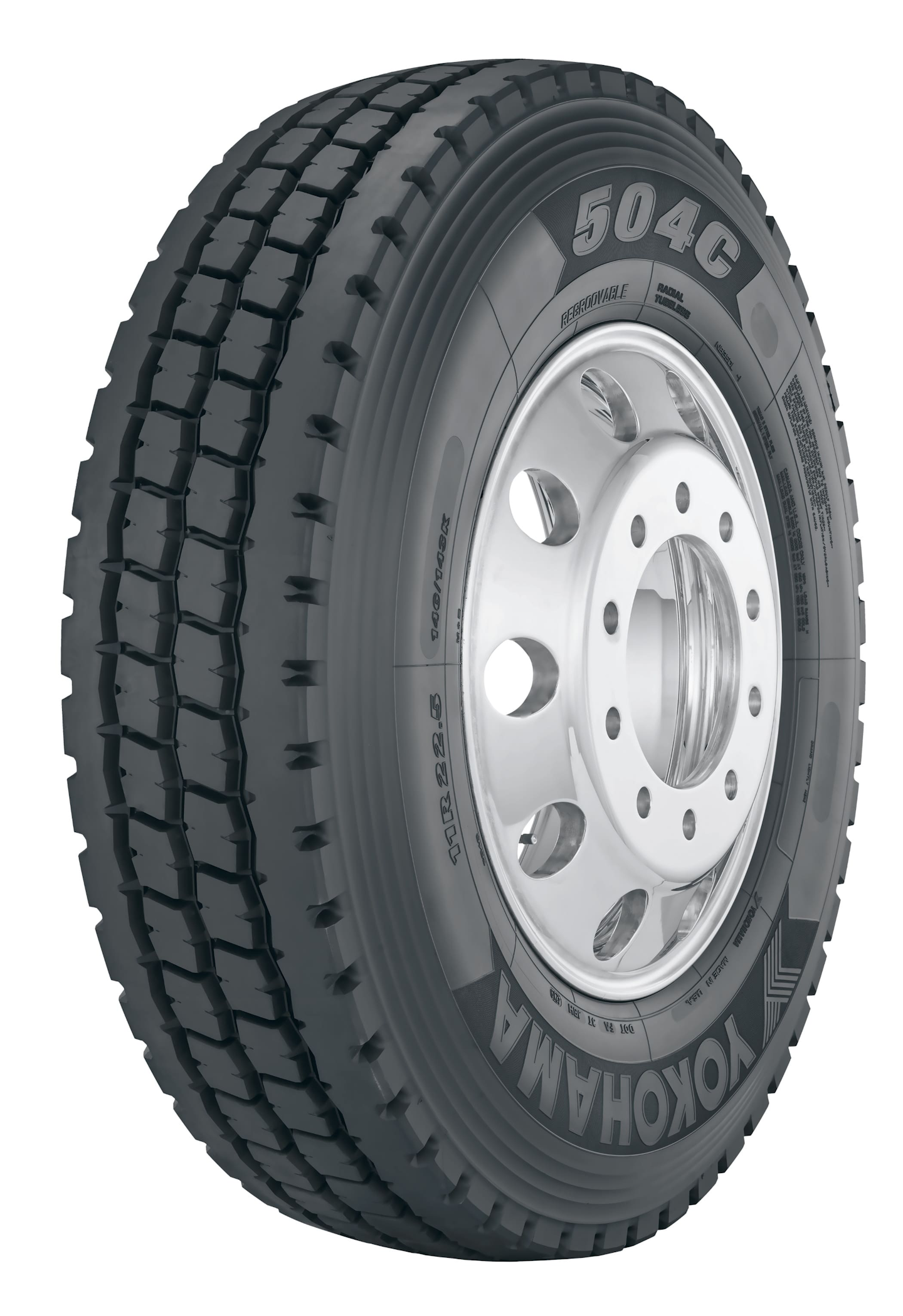 Yokohama Tire has launched a new all-position radial tire, the 504C, which the company says is engineered with a sturdy undertread to handle the punishment of on- and off-highway applications.
The 504C, manufactured at Yokohama's plant in West Point, Miss., replaces Yokohama's MY507 and is available now in sizes 11R22.5 (H) and 11R24.5 (H).
"The 504C is the tire for jobs that go beyond where the pavement ends," says Tom Clauer, Yokohama senior manager, commercial and OTR product planning. "With improved retreadability and longer overall casing life, it's the perfect performer for fleet owners."
Yokohama says the benefits of the 504C include:
A wide tread provides a more stable footprint for extended original tread life, improved traction, superb wet braking and easier retreadability.
Three circumferential grooves with a deep center groove allow for better water evacuation throughout the original tread life.
The wide casing makes the 504C so retreadable, it's backed by a six-year, three-retread casing warranty.
Durable construction from several engineering elements, such as the funnel-shaped step grooves that prevent stone drilling from damaging the casing, and the high-strength belt construction that protects against rust and stone penetration while minimizing heat generation. Also, an advanced compound supplies cut and chip resistance without sacrificing wear performance.