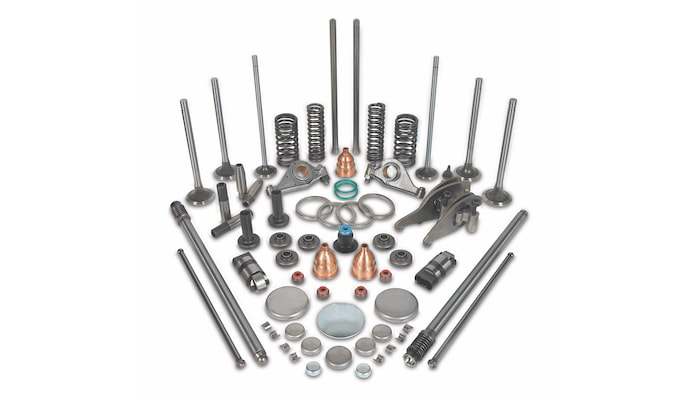 Elgin Industries has expanded its original equipment and aftermarket engine parts range for leading medium- and heavy-duty engines.
Now available through Elgin distributors, the company says the new parts offer an extensive portfolio of OE-quality replacement components for Ford 6.7L diesel engines, including 406 CID "Scorpion" engines, model years 2011-2019.
The following new Elgin parts are available immediately for Ford 6.7L 32-valve diesel engines commonly found in F-250, F-350, F-450 and F-550 Super Duty trucks.
New components introduced include: camshaft, lifters/tappets, push rods, sprockets, valves – intake and exhaust, valve guides valve locks, valve springs, valve spring retainers, valve stem oil seals, head bolts, main bearing cap bolts, rocker arms, intake manifold – lower, exhaust manifold – right, exhaust manifold – heat shield.