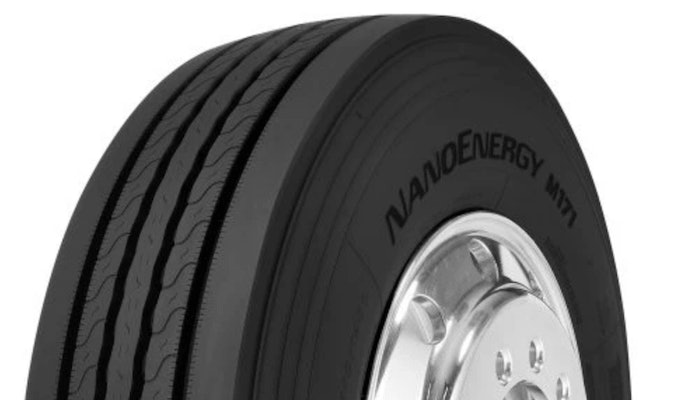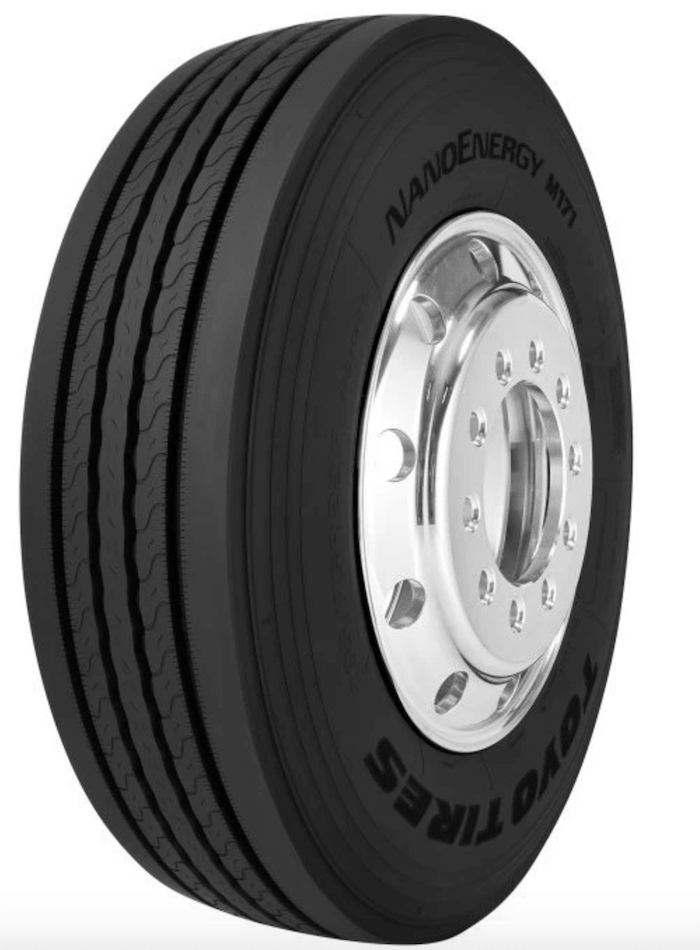 Toyo introduces its NanoEnergy M171 super-regional all-position tire.
Toyo says the NanoEnergy M171 is SmartWay-verified and engineered for added fuel efficiency, traction, wear life and stability with improved tread compounds developed through the company's proprietary Nano Balance Technology and its E-balance design, which maintains the tread profile while reducing strain at the bead area and belt edge.
The tire also features an optimized wide tread pattern to facilitate an even contact pressure profile that helps reduce irregular wear for longer life. The combination of a high-elongation top belt, zigzag center grooves and center sipes works together to foster long even wear, and fuel efficiency is enhanced through the uniformity of the cap and base compound that helps increase irregular wear resistance, the company says.
Toyo says the tire is available in sizes 11R22.5 14/G, 11R22.5 16/H, 295/75R22.5 14/G and 295/75R22.5 16/H.