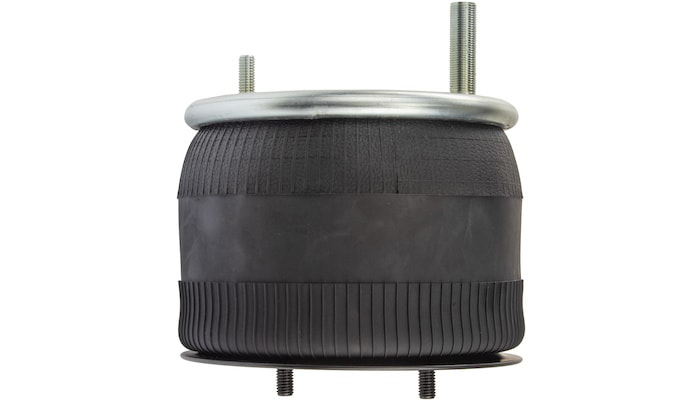 World American has added a number of replacement components for the Kenworth Airglide 100 air ride suspension to its heavy-duty product offering.
New components include leveling valves, torque rod bushings, poly torque rod bushings, straddle mount cartridges, torque rod assemblies, torque rods with spacer ends, hardened washers, tapered stud cartrigdes, air spring brackets, rolling lobes, mount caps, air ride bushings, stabilizer bushings, shock ABS bushings and more.
In addition to their direct replacements for Kenworth and Peterbilt, World American says the new parts also replace components from Euclid, Flagg, Firestone, Freightliner, Gabriel, Goodyear, Hadley, Hendrickson, Holland, Mack, Meritor, Monroe, Navistar and Volvo.
All products are in stock and ready to ship today, the company adds.