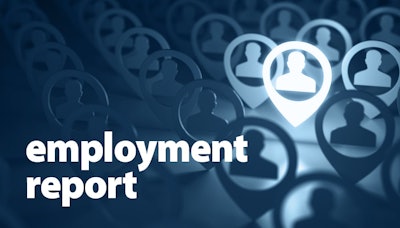 The following employment changes were announced to the trucking industry last week (Sept. 28-Nov. 4, 2020):
To submit an employment announcement, please contact us here.
American Trailer Rental Group announced two additions to its senior leadership team. Brent Meadors was promoted to chief operating officer and Heath Northcutt was named chief commercial officer, senior vice president of sales and marketing.
BorgWarner announced Nelda J. Connors and David S. Haffner have been named to its board of directors.
Bruckner Truck Sales announced the hiring of Dale Yommer as general manager for its Tulsa, Okla., operation.
Nikola Corporation has appointed Steve Shindler as a new independent director. In connection with his appointment, the Nikola board of directors has named Shindler chair of the Audit Committee. The company also announced Lonnie Stalsberg has decided to retire after more than three years on the Nikola board.
TBC Corporation announced Glen Gravatt, president and chief operating officer, TBC Purchasing Company, will retire effective March 31, 2021. The company announced Jim Bull will transition from his current role of east divisional vice president at Big O Tires to lead the organization as vice president and general manager. The change in leadership comes as John Kairys continues his career with TBC and joins the TBC Purchasing Team to lead non-tire purchasing initiatives as vice president, TBC Parts & Service Group. Also, Greg Ortega was named senior vice president and general manager of purchasing – TBC Tire Group.
Trader Interactive has added Senthil Velayutham to its team as chief product and technology officer.