This year has presented one of the harshest and longest hurricane seasons in recent years. For only the second time in history, National Oceanic and Atmospheric Administration (NOAA) has resorted to using the Greek Alphabet as storm names because the NOAA already has gone through storms A-Z once this year.
While the Gulf Coast is no stranger to these storms, Hurricane Laura developed into a Category 4 storm and churned straight towards Lake Charles, La. Laura hit in the middle of the night and brought 150 mph winds. She tied an 1856 record for the strongest hurricane to hit Louisiana; and caused more than $10 billion in damage. Then, four weeks later, Hurricane Delta made history at the 10th named storm to strike the United States in one season. As a Category 2 storm, Delta hit 13 miles east of Hurricane Laura and brought 16 in. of floodwater to an already devastated area.
In the middle of both storm paths, Lake Charles Truck Equipment braced for impact. Employees secured everything possible at the business, then headed home to secure their own residences. Once the storms cleared, the damage was evident, according to a HDA Truck Pride release.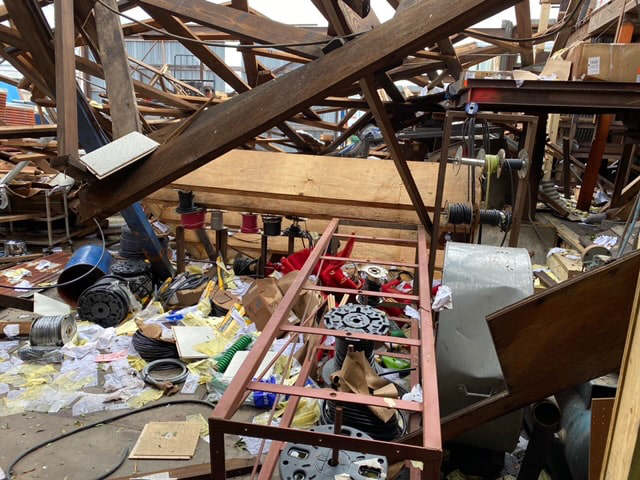 Owner Don Kelley said the results of Hurricane Laura were catastrophic; but more importantly, the damage to his teams' homes was unimaginable. They spent four weeks without power and phone lines, having both restored just days before Delta hit.
As a member of HDA Truck Pride, Lake Charles Truck Equipment leaned on assistance from other distributor members and their suppliers. Employees from Houston Truck Parts, R. Kelly's Truck Parts, East Texas Truck Center, Trico and Northeast Truck and Trailer all showed up to move debris, salvage inventory and provide support. Houston Truck Parts brought a generator, drums of fuel, a pallet of plywood and a pallet of drinking water. Supplier representatives from Dorman, Heavy Duty Marketing, Phillips Industries and US Tarps were there as well.
Then, the industry took it one step further to provide financial assistance. More than $20,000 individually and through a GoFundMe page, was donated from parts distributors and suppliers to directly help the employees of Lake Charles Truck Equipment.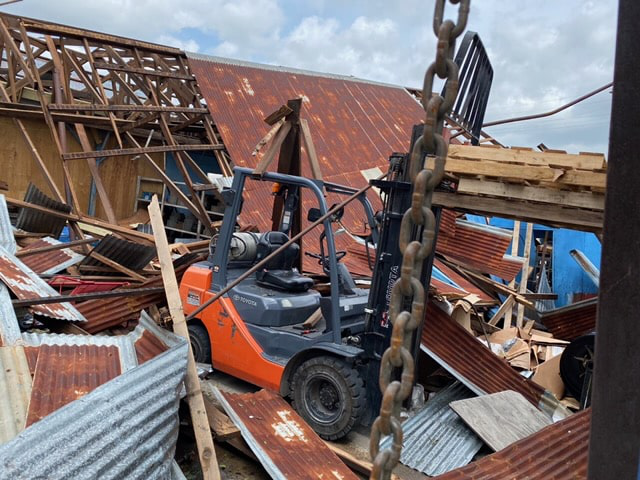 "We cannot begin to express our gratitude for the donations of time, resources and financial contributions in the wake of these storms. We always say the heavy-duty industry is like family, but this just proves it. I do not want to think about where we would be without all the help. We are overwhelmed by the generosity of our fellow members and supplier companies," says Kelley on behalf of his staff.
The donation site will remain open for a few more weeks, as employees recover from both storms. For more information, please CLICK HERE.