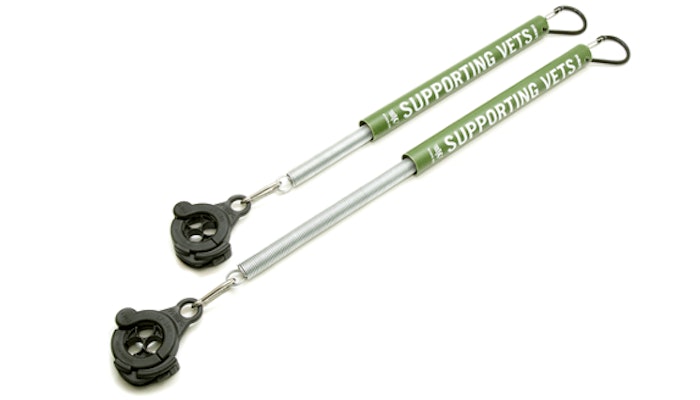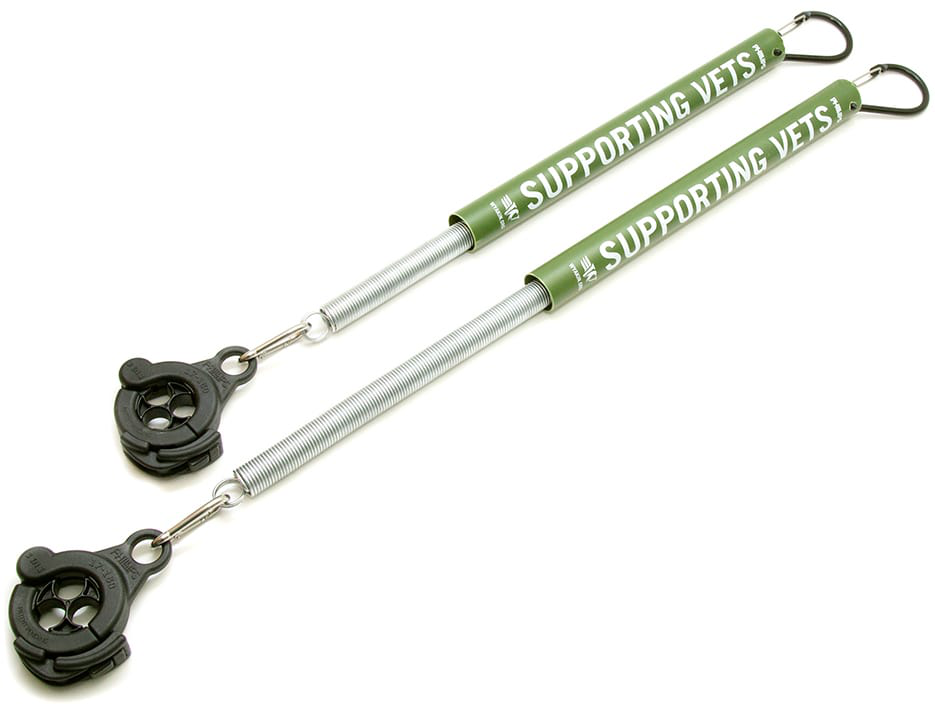 In observance of Veterans Day, Phillips Industries announced its "Green Gives Back" Campaign in partnership with the Wyakin Foundation, which supports those, post-military, transitioning back into civilian life. A portion of the proceeds from select limited-edition "green" Phillips products will be donated to the foundation.
Veteran transition presents challenges. Cultural and emotional forces make the process of finding a path forward overwhelming. The Wyakin Foundation program equips wounded veterans to attain stable and fulfilling careers as a pathway to successful transition. It partners with veterans on their journey to discover new purpose through education and professional success and gives them the tools they need to overcome the challenges of transition.
With features that align with the strength and support of the Wyakin program and their participants, Phillips has selected their premium tracker spring kits to represent the first limited-edition 'green' products. Beginning Veterans Day, with the purchase of a premium extra heavy-duty Qwik-Change Tracker Spring Kit with Qwik-Clamp, designed with a green "Supporting Vets" sleeve, proudly display your contribution in support of veterans in combination with the support of your tractor's cables. Also included with every green product is a limited-edition sticker for an additional show of patronage to the cause, according to an announcement.
"Our longtime partnership with Phillips Industries speaks volumes about their company culture and their commitment to impacting our world in a positive way," says Brent Taylor, Wyakin Foundation president and CEO. "The Wyakin program creates lasting, meaningful change in the lives of our veterans and those whose lives they touch. It's no exaggeration to say that together, Wyakin and Phillips are changing the world one veteran at a time."
Rob Myers, president of Phillips Aftermarket business unit, says, "The Wyakin slogan, 'They gave. We're giving back.' is how Phillips views our commitment to this program to support those who have served selflessly and with much sacrifice to ensure our safety and freedoms. Our goal from our 'Green Gives Back' campaign is to provide valuable funds to The Wyakin Foundation so they can continue their life-changing work."
CEO Rob Phillips says, "Phillips is invested in solution-driven philanthropy that can make a difference anywhere. Our passion for helping others has led us to work with a variety of charitable foundations and create our own programs to assist those in need. One organization we have continued to give back to year after year is the Wyakin Foundation. We wholly support Wyakin and the important work the foundation is doing for so many veterans who have made the difference in our lives. We are enthusiastic to once again help make a difference where it matters most."