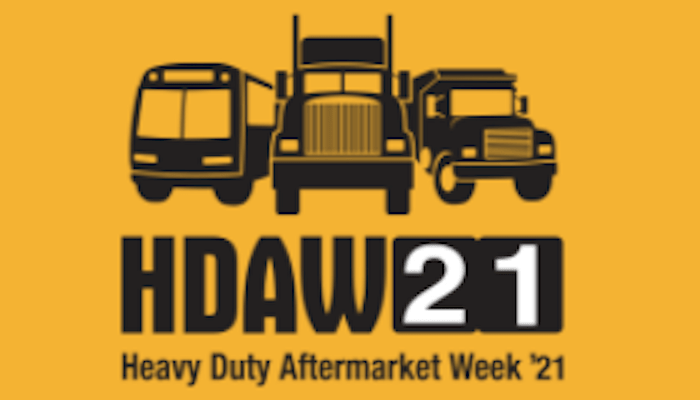 Heavy Duty Aftermarket Week '21 (HDAW '21) conference organizers have shared expanded opportunities for distributors and suppliers to engage in private, virtual business meetings, allowing for cost savings in travel and broader audience participation.
An integral part of HDAW, the One-on-One Business Meetings match businesses with the companies they want to do business with. For 2021, the One-on-One Meetings will be entirely virtual with 20 total opportunities over two consecutive days to have focused, private meetings, organizers say.
Meeting times stretch over a full day to accommodate time zones and availability is customizable to ensure you meet at the pace and level you prefer. The virtual meetings this year mean no additional costs for travel and, in a virtual environment, this is now accessible to more members of a company's team.
In addition to a selection of premium registered distributors and suppliers, additional benefits to the virtual One-on-Ones include automated scheduling that uses a company's selections and preferences to create a quality schedule, the ability to anonymously opt-out of meetings and a self-scheduling feature to manually request meetings to fill any remaining available time slots, organizers say.
Participation in these private meeting opportunities are limited to distributor companies and supplier manufacturers who are members of a sponsoring or affiliated organization. Meetings take place Wednesday, Jan. 27 – Thursday, Jan. 28, 2021.
CLICK HERE for supplier and distributor deadlines. CLICK HERE for more information, including FAQs.