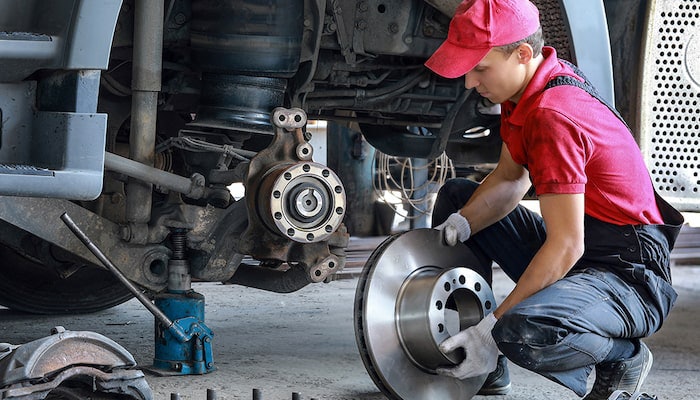 Love's Travel Stops is now serving customers at seven new Speedco locations. The locations offer tire, lube, light mechanical services and DOT inspections for professional drivers and fleets.
Commercial drivers can stop at more than 400 locations across the country for their needs and technicians will help get them back on the road quickly and safely with the best range of proven products and services, Love's says.
"We're excited to say that we now have over 400 Love's Truck Care and Speedco locations open across the country to serve professional drivers," says Gary Price, executive vice president of Truck Care. "Our team members are ready to help get drivers back on the road quickly and safely, so they can continue their vital mission of delivering important goods and supplies to Americans during the pandemic."
Love's Truck Care and Speedco's preventive maintenance and total truck care network has more than 1,500 maintenance bays and comprehensive, roadside coverage.
Here are the newest Speedco locations:
1500 Monticello Road, Madison,
14414 S Cross L Road, Mayer, Ariz.
150 Couchville Industrial Blvd., Mt. Juliet, Tenn.
27201 Boron Frontage Road North, Boron, Calif.
1900 The Hill Ave., Marion, Ill.
1525 E 8th Ave., Cordele, Ga.
809 Moore Ave., Tuscola, Ill.