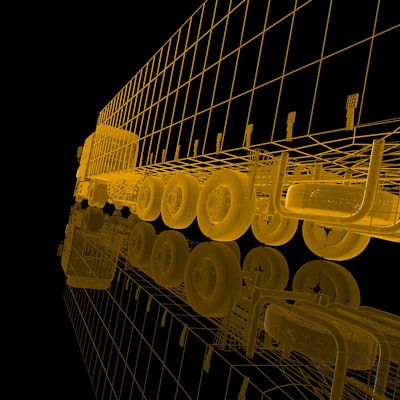 Cooper Tire & Rubber Company announced the opening of its Whiteland, Ind., regional distribution center.
Located at 2400 Whiteland Rd., the newly opened 1 million sq.-ft. facility will provide Cooper with additional capacity for product storage and a modern design for optimizing operations, the company says.
"As we strive to meet customer needs and continue providing outstanding customer service, this new, larger distribution center positions Cooper to navigate logistic requirements faster and more efficiently," says Mike Calabro, Cooper executive director – North America supply chain. "We are also pleased the workforce from our former distribution center in Franklin, Ind. has transitioned with us to this new location.
"Throughout the entire process, from site selection to finished construction, the support we received from the town of Whiteland as well as Real Estate investment firm Mohr Capital has been tremendous," says Calabro.
First announced in June 2020, the new Whiteland distribution center replaces Cooper's Franklin, Ind., distribution center which was located just minutes away. The Whiteland facility is one of six regional distribution centers operated by Cooper in the U.S., and part of the company's North America distribution network which also includes three plant manufacturing warehouses and two mixing warehouses, Cooper says.