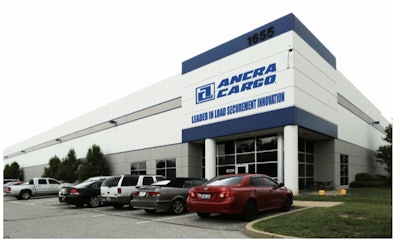 Ancra Cargo has announced the company is moving to Hebron, Ky. This will move its North American headquarters from its current location at 2685 Circleport Drive, Erlanger, KY to its new facility located at 1655 Worldwide Blvd., Hebron. The move is expected to be complete by January 2023.
The new building is over 150,000-sq.-ft., which will allow both Ancra locations in Northern Kentucky to eventually be combined under one roof, all while doubling its inventory space. The new facility also will contain an expanded research and development center, a larger quality control department for product testing and inspection, and an expanded multi-media department.
"We are excited to relocate to our new, larger office in Hebron," says Ancra Cargo President Larry Bethel. "This move represents another significant milestone for our fast-growing cargo securement business. The new office space better accommodates our growing team and enables us to hire additional talent to continue to provide industry-leading support and service to our customers. The increased space also will help drive innovation and provide the opportunity for further expansion into industry technologies, product lines and services."
The new space reflects the innovative culture at Ancra and strives to make it a great place to work for employees with a GSD (Get Stuff Done) attitude. The facility will feature technology-enabled conference rooms, an improved lounge for truck drivers, enhanced security, green spaces for employee engagement events and, most importantly, space for it to grow, the company says.
Ancra Cargo has been awarded The Enquirer Media Top Workplace winner for three consecutive years and holds a WBENC certification for being a Women Business Enterprise five years running.