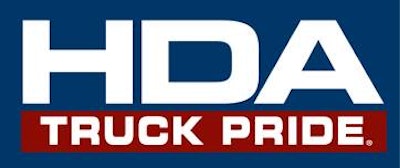 Harbor Truck Parts is now a member of HDA Truck Pride.
Founded in Long Beach in 2006, it is owned and operated by the Arellano family.
"In 2017, our fast growth forced us to think of how to improve and continue to grow," says Daniel Hynes, part of Harbor's second-generation group of co-owners. "We capitalized by pursuing expansion and opening three locations in three years. We are seeing great success from these new locations and are proud to have opened two more this year. Joining the HDA Truck Pride network adds a wide range of strengths and resources to our business. We know this change takes us to a new level and will enhance our ability to serve customers."
Harbor's six locations in southern California are in Long Beach, Gardena, Ontario, Lancaster, Modesto and Bakersfield.
"The vision for Harbor Truck Parts fits hand in hand with our strategic focus and growth plans in the very large Californian market," says HDA Truck Pride President and CEO Tina Hubbard. "We are very happy to have Harbor Truck Parts, and their progressive growth mindset, as part of our HDA Truck Pride family."