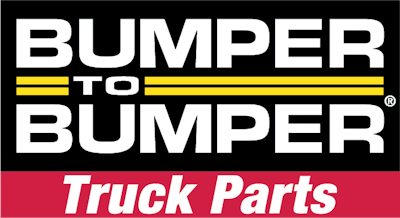 Jobbers Automotive Warehouse has joined the Aftermarket Auto Parts Alliance's Commercial Vehicle and Heavy-Duty program as the newest member of Bumper to Bumper Truck Parts, effective Sept. 1, 2023.
"Jobbers Automotive Warehouse, Inc., based out of Wichita, KS has been in the industry since 1954 and we are proud to officially welcome them into the Alliance Commercial Vehicle and Heavy Duty program," says John R. Washbish, president and CEO of the Alliance. "Don't let the company name fool you. Jobbers Automotive has been a parts supplier in both the light-, medium- and heavy-duty industry for decades. They are active in their regional markets and are a preferred parts supplier for agriculture and heavy-duty customers."
Barry Leabo, president of Jobbers Warehouse will be leading the heavy duty endeavors, working closely with the Alliance Headquarters and the CVHD team led by Justin Hebert, director of Category Management and Commercial Vehicle & Heavy Duty and Mario Gonzalez, the Alliance CVHD program manager.
"We've been a Bumper to Bumper member for decades and felt it was time to officially join the Alliance CVHD program," says Leabo. "The industry partnerships are in place, the manufacturing channel partners are there, and we know the information technology, marketing and sales services are ready to support our efforts. This was an easy decision, and it was time to make it official."