Rotary Lift has introduced a mobile column lift rental program for fleets and service providers hesitant to purchase lifts or in need to extra lifts on short notice.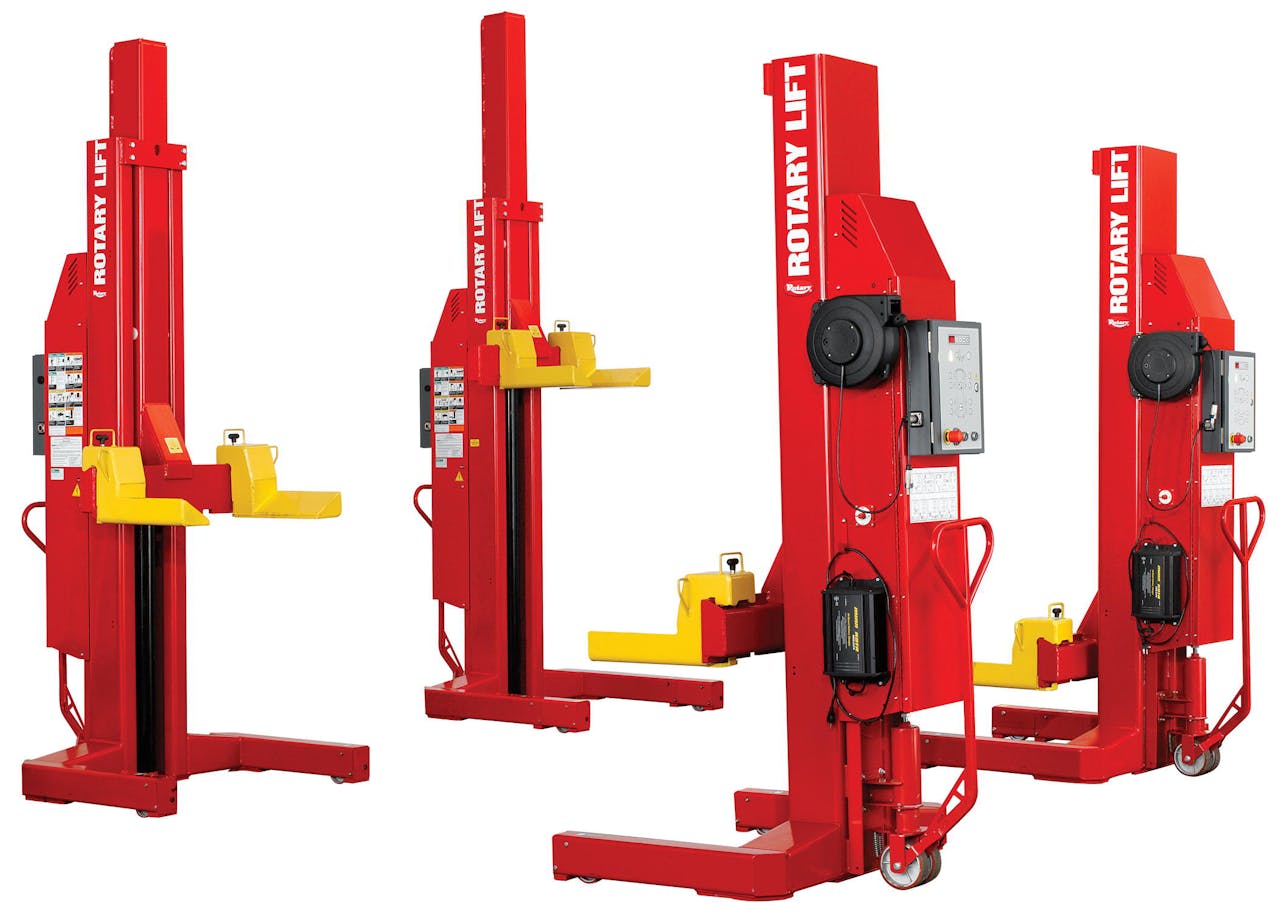 The company says customers can choose from three of Rotary Lift's popular Mach series of mobile column lifts: the standard version with 18,000 lbs. of capacity per column (MCH418), the wireless model with 18,000 lbs. of capacity per column (MCHW418) or the compact model with 13,000 lbs. of capacity per column (MCH413). Any of these lifts can be rented for six to 30 months. Every rental includes a set of four columns, delivery, setup and training provided by a Rotary Authorized Installer (RAI), as well as a full manufacturer's warranty, the company says. At the end of the initial rental, customers have three options: return the lift, extend the rental or purchase the lift.
"Many fleet maintenance managers, owner-operators and repair facility managers know they could reduce their labor costs and improve productivity if they invested in new lifts, but they don't have the budget available to buy equipment right now," says Chuck Hensler, heavy-duty product support and field service specialist at Rotary Lift.
"Rotary Lift's new rental program makes it easy to get all the benefits a new set of Mach mobile columns provides without the high upfront cost. Now a low monthly payment gets you brand new lifts. This is also a great opportunity for people who've been on the fence about how lifts will work in their facilities to try out our mobile column lift without a major financial commitment."
For more about the Rotary Lift mobile column lift rental program, contact Hensler at 800-445-5438 ext. 5581 or your local Rotary Lift distributor.