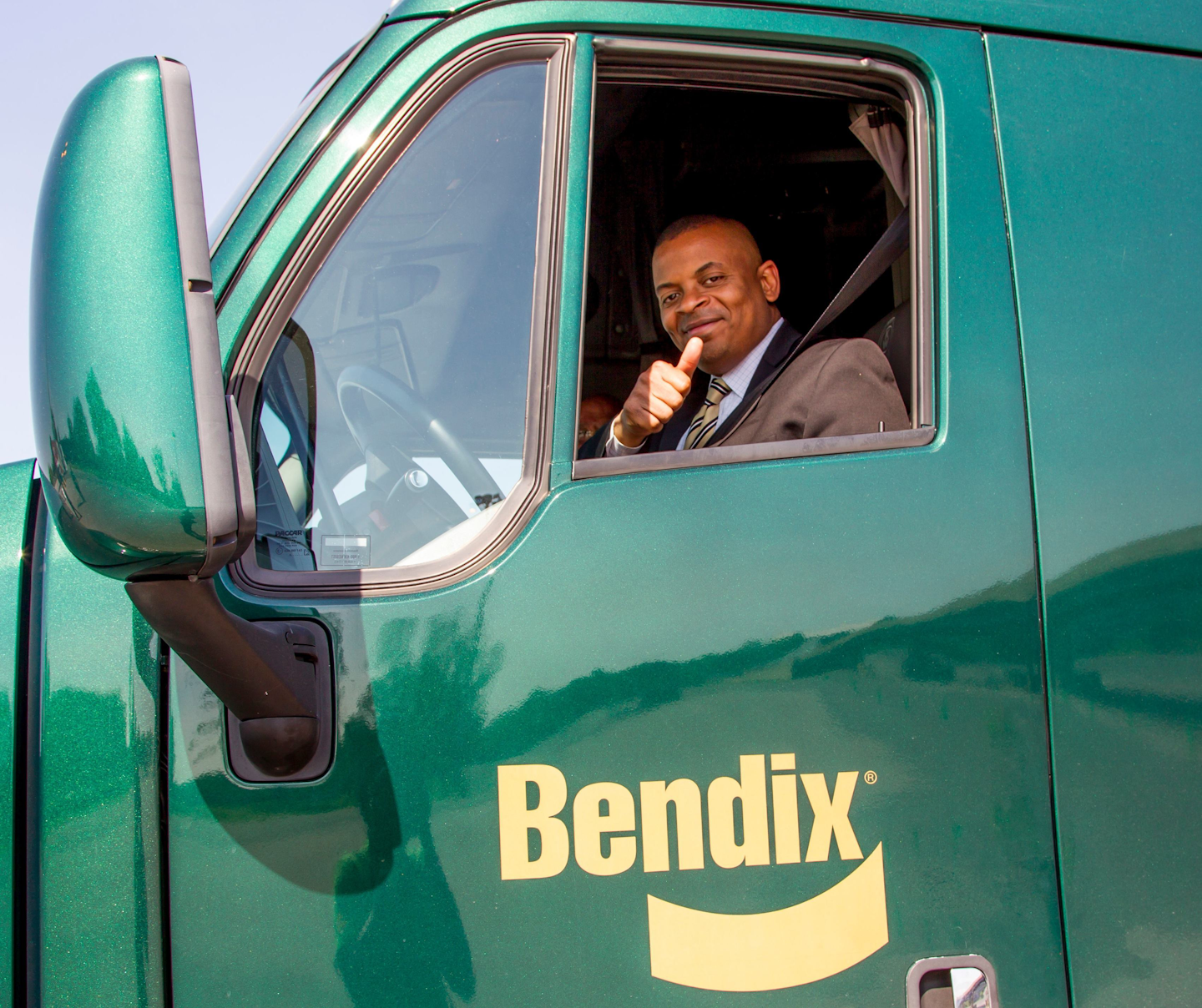 Nearly 90 key legislators, regulators, and advocacy and industry group leaders – including U.S. Secretary of Transportation Anthony Foxx – participated in a demonstration by Bendix of its advanced safety technologies for commercial vehicles May 7-8 in Washington, D.C.
Bendix Commercial Vehicle Systems LLC conducted the learning experience at RFK Stadium. Attendees, who also represented OEMs and key fleets, took part in this year's proving ground demonstration – the fifth time in recent years that Bendix has provided legislators, regulators, and advocates an up-close educational look at its technologies, the company says.
In addition to Secretary Foxx, other attendees included Gregory Winfree, Department of Transportation assistant secretary for research and technology; U.S. Sen. Ed Markey, D-Mass., a member of the U.S. Senate Committee on Commerce, Science, and Transportation; Anne Ferro, administrator of the Federal Motor Carrier Safety Administration (FMCSA); and David Friedman, acting administrator of the National Highway Traffic Safety Administration (NHTSA).
"At DOT, safety is our top priority and the advanced safety technologies for commercial vehicles being developed by companies like Bendix are impressive and important," Foxx says. "The demonstration gave us a window into the capabilities of these technologies and how they can be incorporated into commercial vehicles, including trucks, motorcoaches, and even school buses."
"As legislators, regulators, and advocacy groups consider commercial vehicle safety initiatives, it's important for them to have an understanding about what technologies exist today and how these will evolve in the future," says Joe McAleese, Bendix president and CEO. "Our Washington demonstration is a tremendous opportunity to allow participants to see and learn how these technologies contribute to safer roads for everyone."
Participants experienced firsthand the performance and effectiveness of the range of Bendix active and supportive safety technologies available today – as well as those in testing and development for the future – for tractor trailers, trucks, and motorcoaches. Bendix says these systems are designed to help drivers mitigate rollover, loss-of-control, and rear-end collision situations, while others alert drivers to stationary objects in the vehicle's path of travel and/or an unintended lane shift.