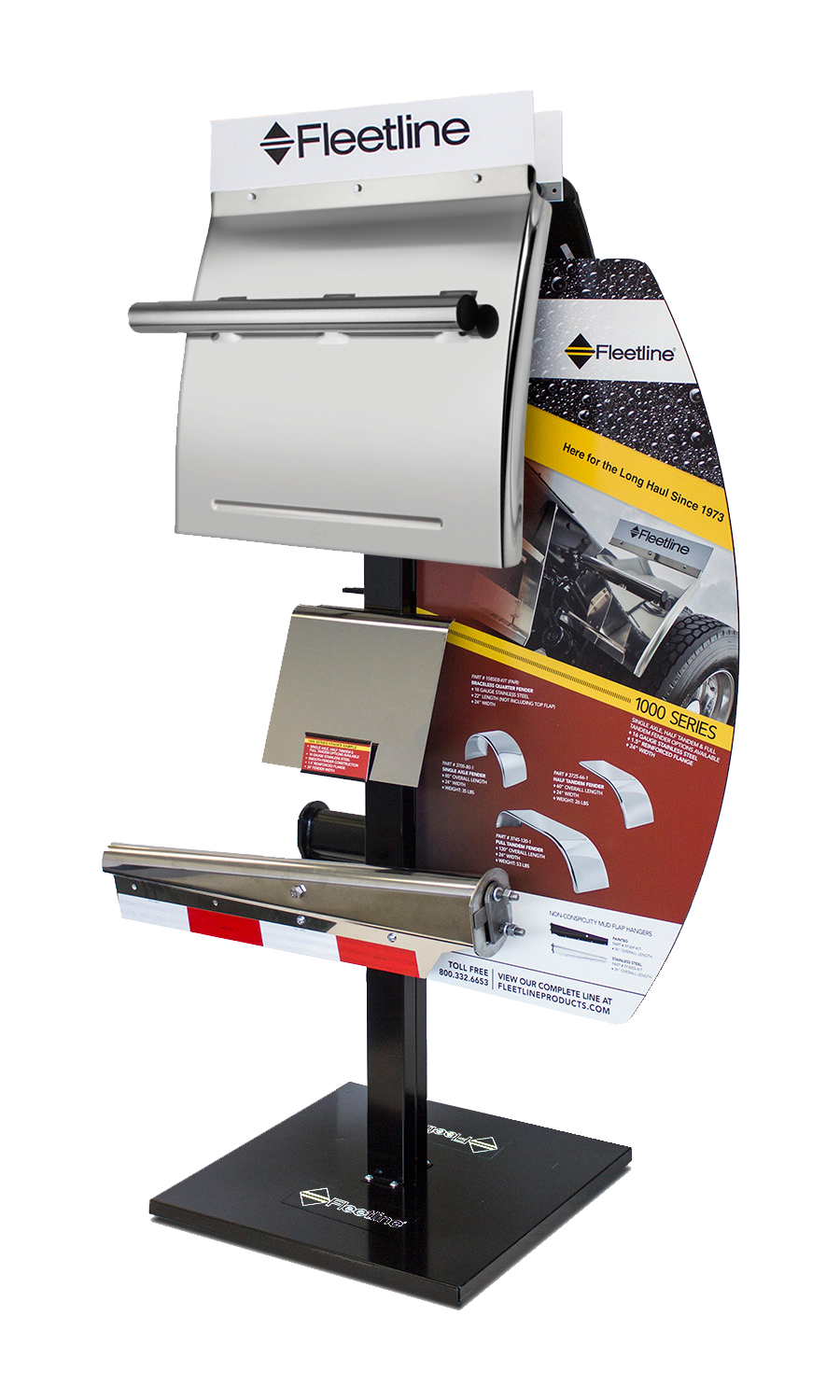 Fleetline has introduced new point of purchase displays for its distributors.
The new displays are designed to capture the buyer's attention and showcase the craftsmanship of Fleetline products. They feature stainless steel and polyethylene quarter fenders, mud flap hanger brackets and a tandem fender sample, the company says.
The old Fleetline product displays were large and required significant show room space, but the company says the new displays are designed with a streamlined approach and have a smaller footprint, measuring 60 in. x 36 in. x 24 in., as well as enhanced graphics.
"Assisting our customers in reaching their sales goals is one of our main objectives for 2015," says Barry Stiles, president of Fleetline. "Given that 70 percent of purchase decisions are made in the store, displays are a vital and effective marketing tool. Our new displays will do a remarkable job of showcasing our products and motivating customers to make a purchase."