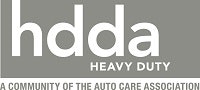 HDDA: Heavy Duty continues to move forward on the development of heavy-duty product data standards by announcing the launch of four additional categories to generate product attribute definitions. This brings the project's total categories completed or in progress to nine of the initial 20.
The new categories that entered the research phase on Oct. 1 are:
Axels – Driven, Front Steering;
Charging System;
Ignition System; and
Exhaust System.
Each manufacturer participating in a product category is asked to submit the attributes of their products they currently provide to the heavy-duty supply chain in order for their parts to be properly matched to a repair and sold. Attributes include details from brand to measurement information, green materials labeling, and other critical details a customer needs to identify the correct replacement part.
"The adoption of heavy-duty product information standards will enable the aftermarket to generate new sales opportunities," says Sheila Andrews, director of HDDA and Heavy Duty Markets for the Auto Care Association. "Not only do product data standards facilitate the use of ecommerce, but they also empower the existing counter sales person to offer customers more options for parts purchase while arming them with more knowledge on the products available."
HDDA: Heavy Duty continues to welcome additional volunteers on the remaining product categories. Volunteer companies and individuals can join the project on the site by CLICKING HERE. For additional information on the heavy-duty product data standards project, CLICK HERE.
While HDDA: Heavy Duty is the steward of the standards creation project, it is the independent heavy-duty aftermarket that truly owns the project, according to an announcement. All the research necessary for the success of this project is generated by the industry, reviewed by the industry and validated by the industry. The Auto Care Association recognizes and thanks all of the current volunteer companies and supporters, including:
AP Exhaust
Associated Equipment
ATA/TMC
Auto Power Corporation
Autologue Computer Systems Inc.
BBB Industries
Bendix
Bosch
Cardone Industries
Centric Parts
Commercial Vehicle Solutions Network
Continental Contitech
Dana
DAS Companies
Delphi Product and Service Solutions
Denso
Donaldson
Dorman Products
DSI Solutions Inc.
DST Systems
Eaton
Elring Klinger
EPICOR
Federal Mogul
FleetPride
Gates
Genuine Parts Company
Great Dane Trailers
Great Neck Saw
Grote
H.D.A. Truck Pride
Haldex
Hendrickson
Holman Parts
Karmak Corp.
Mahle
Mann-Hummell
Meritor Inc.
Michigan Truck Spring
Midwest Heavy Duty
Midwest Truck
Midwest Wheel
Northern Radiator
O'Reilly Auto
Parker Hannifin Filtration Group
Phillips Industries
Ranger Brake Products
Reach Cooling
Rush Enterprises
SAF Holland
SKF
Spectra Premium
Standard Motor Products
STEMCO
Tenneco
Thermal Solutions Manufacturing
Timken
TRP Parts
Truck Supply of South Carolina
UAP Heavy Vehicle Parts Division
Velvac
Vipar
WABCO
Walker Products
Webb Wheel
WHI/E-bay