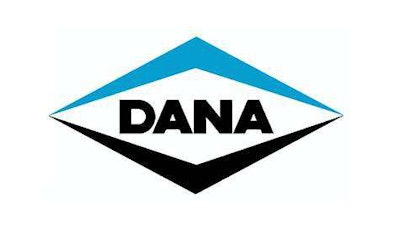 Dana Inc. has announced preliminary financial results for 2018 and guidance for 2019. Preliminary sales and adjusted EBITDA for 2018 are within the previous guidance ranges. Significant organic and inorganic growth are expected to drive higher sales, earnings and free cash flow in 2019, according to an announcement.
Preliminary sales for the year approximated $8.143 million, about 13 percent higher than 2017, primarily due to strong end-market demand, conversion of sales backlog and, to a lesser extent, acquisitions and recovery of material inflation.
Preliminary adjusted EBITDA for 2018 approximated $957 million, a $122 million improvement over 2017. This improvement was driven principally by higher end-market demand, conversion of sales backlog and acquisition synergies, which were partially offset by higher commodity costs.
Adjusted EBITDA margin was 11.8 percent of sales, a 20 basis-point improvement over 2017. Stronger end-market demand and operational performance more than offset the margin headwind attributable to the effects of higher raw material prices and the associated material recovery reflected in sales.
"For the second consecutive year Dana achieved double-digit sales growth, adding nearly $1 billion in incremental sales, while again improving our margin profile," says James Kamsickas, Dana president and CEO. "Through investment in new technologies and strategic acquisitions, Dana has evolved the business to be energy-source agnostic. Regardless of the vehicle powertrain design, Dana is well-positioned to address the needs of our customers across vehicle architectures in the light-vehicle, commercial-vehicle and off-highway segments."
Dana's three-year sales backlog remains strong with $700 million of incremental sales expected from 2019 through 2021. This includes $350 million in incremental new business in 2019, an increase of $50 million compared with the prior three-year backlog, Dana says.
The company is issuing guidance for Dana as currently consolidated, as well as guidance resulting from the completion of the acquisition of the Drive Systems segment of the Oerlikon Group (ODS), expected to close by the end of February 2019. Guidance ranges are:
Sales of $8.250 to $8.550 billion; or $8.950 to $9.350 including ODS
Adjusted EBITDA of $995 million to $1.055 billion, an implied adjusted EBITDA margin of approximately 12.2 percent at the midpoint of the range; $1.085 billion to $1.165 billion including ODS, an implied adjusted EBITDA margin of approximately 12.3 percent at the midpoint of the range;
Diluted adjusted EPS of $2.90 to $3.30; $2.95 to $3.45 including ODS;
Operating cash flow of approximately 8.0 percent of sales; 7.0 percent, including ODS; and
Free cash flow of approximately 4.0 percent of sales; 3.0 percent including ODS.
"Continued high customer demand, combined with execution of our sales backlog and recent inorganic actions, enabled us to deliver strong performance in 2018," says Jonathan Collins, Dana executive vice president and chief financial officer. "We look to carry this momentum into 2019 with stable end markets, strong sales backlog and the accretive benefits of our strategic acquisitions, all of which are providing us tremendous growth potential in both the traditional sectors of our markets, as well at the fast-growing vehicle electrification segment."
For additional company financial information, CLICK HERE.
Dana also announced it has completed the acquisition of Italy-based SME Group. The addition of SME's low-voltage motors and inverters, which are primarily designed to meet the evolution of electrification in off-highway equipment, significantly expands Dana's electrified product portfolio, the company says.
"Dana's acquisition of SME enhances our ability to address the electrification and hybridization needs of our customers, while also increasing the potential for incremental content per vehicle," says Kamsickas. "SME's exceptional electric motor and inverter products, which largely support off-highway applications, are highly complementary to the technologies we acquired with TM4, which are predominately focused on light- and commercial-vehicle applications."