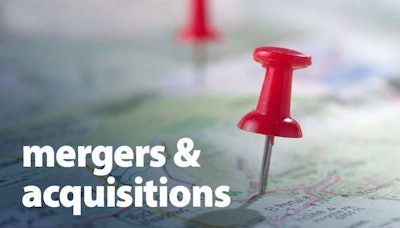 The aftermarket took center stage in the acquisition space this month, with three established businesses growing their installation and service networks with key expansions. Dealers activity slowed after a busy spring, though one dealer continued its rapid 2021 expansion campaign.
The supplier market remained fairly slow, with only a few vendors making news.
Royal Truck & Trailer announced its expansion on June 3, adding Morgan Truck Body dealer Arista Truck Systems. Royal President and CEO Ken Bumgardner said the acquisition would enable his business to "not only expand our core business geographically but continue to diversify our product offerings for our customers." The business will now operate as Arista, a Royal Truck & Trailer Company.
That news was followed by FleetPride, which jumped back into the M&A space after a month away. The company announced on June 16 it had added All Pro Truck & Trailer, a 16-bay service business with towing and roadside services in Rockford, Ill. "All Pro Truck & Trailer will make a great addition to FleetPride and will strengthen our ability to provide end to end solutions to our customers in the Rockford and surrounding markets," said Mike Harris, FleetPride senior vice president sales and operations.
Inland Truck Parts announced a similar move on June 17, adding Dirty Dan's Garage in Greeley, Colo. The facility will merge with a new location the company is building in Greeley that will open in 2022 and will span 39,000 sq.-ft. "The addition of a full-service repair shop was always part of our expansion plans for the Greeley area," said Inland President and CEO Greg Klein.
Dorman Products Inc. announced that it has entered into a definitive agreement to acquire Dayton Parts. The acquisition is expected to significantly expand Dorman's heavy-duty manufacturing and distribution platform, providing strategically placed distribution centers closer to wholesale distributors throughout the United States and Canada.
Service industry activity concluded on June 25, when Epika Fleet Services acquired Deaton Fleet Solutions of Rome, Ga. "Our vision of becoming a fully integrated commercial vehicle service organization that can service our customers coast-to-coast has taken a major step forward with the addition of Deaton Fleet Solutions," said Glenn Sherburne, CEO, Epika Fleet Services.
The dealer space was once again where Velocity Truck Center made moves. This month the company announced its landmark partnership with Canorsa Freightliner to form Velocity Vehicles Mexico, operating in Mexicali, Tijuana, Ensenada, and San Luis Rio Colorado, Mexico. Said Brad Fauvre and Conan Barker, VTC co-presidents, "We couldn't be happier to be working with [Canorsa] ... their long family history with trucking in Baja California, excellent locations and strong local customer knowledge will provide the perfect platform for extending VVG's three pillars of Speed, Value and Trust into Mexico in support of our joint-customers."
Tire companies were the busiest organizations in the supplier space in June.
Goodyear announced on June 7 it had completed its acquisition of Cooper Tire. In finalizing the transaction, Goodyear stated the combined company will offer more options across the value spectrum making it easier for customers and consumers to choose Goodyear- and Cooper-branded tires. "This combination strengthens Goodyear's ability to serve more consumers globally and provides increased scale to support greater investments in new mobility and fleet solutions," said Richard J. Kramer, Goodyear chairman, president and CEO.
A little more than a week later Bridgestone announced a minority investment into Kodiak Robotics, a U.S.-based self-driving trucking company. Bridgestone said the partnership will allow the company to integrate its smart-sensing tire technologies and fleet solutions into Kodiak's level 4 autonomous trucks. "This investment will enable Bridgestone and Kodiak to work together to co-develop advanced mobility solutions with speed and precision that will revolutionize commercial trucking," said Paolo Ferrari, global chief solutions officer, Bridgestone Corporation.
Then there was Standard Motor Products. The light- and heavy-duty component supplier acquired Trumpet Holdings, commonly known as Trombetta, on June 1. This acquisition fits very well with our strategy to expand beyond our core aftermarket business into related markets and is highly complementary with our recent Pollak acquisition," said Eric Sills, Standard Motor Products CEO and president.
And rounding out June, Cummins and Rush Enterprises announced they have signed a Letter of Intent for Cummins to acquire a 50 percent equity interest in Momentum Fuel Technologies from Rush Enterprises. The JV will produce Cummins-branded natural gas fuel delivery systems for the commercial vehicle market in North America, combining the strengths of Momentum Fuel Technologies' compressed natural gas fuel delivery systems, Cummins' powertrain expertise and the engineering and support infrastructure of both companies.