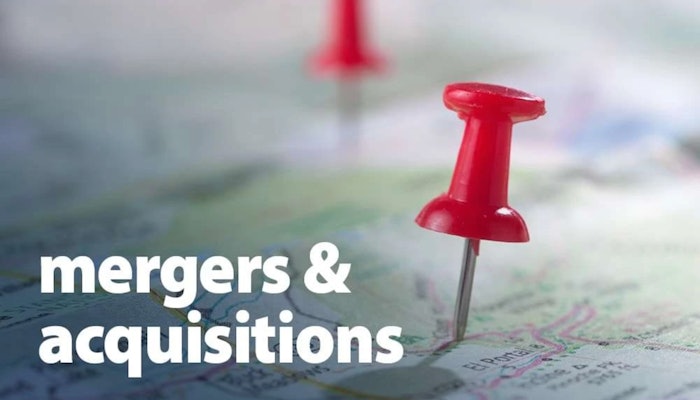 A busy August led to a slower September for acquisitions in trucking's aftermarket, dealer and supplier channels. 
Points-of-sale changing hands amounted for most of the movement. Suppliers were incredibly quiet, with just one new announcement hitting the wire. 
The Pete Store started the month strong, adding three facilities in the Northeast and expanding its overall network to 27 locations. Two of the new stores are in Connecticut, the third is found in Rhode Island. "It has been an exciting time of growth for our company as we continue to expand our network of Peterbilt dealerships along the East Coast," said John Arscott, CEO, The Pete Store. "I believe customers in Connecticut and Rhode Island will find value in our award-winning customer support."
FleetPride followed on Sept. 14, adding a service facility in Chattanooga, Tenn. As one of the busiest M&A players throughout the year, FleetPride reported it will partner the new facility with a current FleetPride store a few blocks away to create a more comprehensive offering in the community. "Truck Service Company has a reputation for quality work and great customer service and this acquisition will help us enhance the customer experience with parts and service in the Chattanooga market," said Mike Harris, FleetPride senior vice president, sales and operations.
The next acquisition in the parts space was Fenix Parts, which nabbed Charlie's Truck & Auto Parts in Texas. Charlie's is a full-service automotive and truck recycling center in the Houston area. "Fenix Parts is a Texas-headquartered company and we have been working on expanding our Texas footprint beyond the Dallas-Fort Worth market. The acquisition of Charlie's is our first step in executing this plan as we develop significant production capacity at this location and expand our total addressable market into Houston," said Bill Stevens, CEO, Fenix Parts.
The month closed with another FleetPride acquisition. This one came through the acquisition of Bolin Auto & Truck Parts Company of St. Joseph, Mo. "Customers count on Bolin to keep their trucks on the road, and we are very excited about this partnership moving forward. This addition will be an ideal fit and now our new team members will have even greater access to products, fast replenishment from our regional distribution center and support from the entire FleetPride organization," adds Harris. 
[RELATED: Acquisitions tilted toward the supplier sector in August]
The supplier space was mostly silent this month.
The only news came when Turnspire Capital announced it had acquired Spectra Premium Industries, a designer, manufacturer and distributor of thermal and fluid management metal-formed products for the automotive, heavy-duty truck and industrial markets. Turnspire Managing Partner Ilya Koffman noted, "Spectra's best-in-class engineering and North American manufacturing and distribution capabilities position the company as a supplier of choice to attractive automotive, commercial vehicle and industrial markets."
The last auction of September came in the auction space, when Ritchie Bros. announced Sept. 27, it would acquire SmartEquip. "This acquisition furthers our goal of providing the best experience for our customers as we continue our transition from a traditional auctioneer to a marketplace for insights, services and transaction solutions for commercial assets," says Ritchie Bros. CEO Ann Fandozzi.