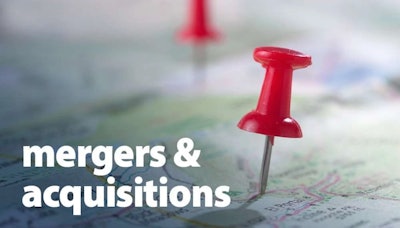 After a busy May, June was a surprisingly slow month for acquisitions in the dealer, aftermarket and supplier channels.
The biggest news of the month came early, when SAF-Holland announced its bid to acquire Haldex. This is not the first time an industry supplier has made a bid for Haldex. In making its offer, SAF-Holland stated it "highly values the strength of the Haldex brand and competence of the Haldex management and employees, and intends to continue to safeguard the excellent relationship that Haldex has to its employees. It is the current intention of SAF-Holland to retain the operations of Haldex intact, without significant changes to Haldex's or SAF-Holland's employees."
The only acquisition in the dealer sector in June was Vanguard Truck Centers. The company announced it added a dealership in Macon, Ga., on June 10. "We've been interested in Macon for quite some time and are excited to have found the right team and facility for our entry into the market. We will continue to provide best-in-class trucks, parts, service for our customers at this location," says Tom Ewing, president and CEO, Vanguard Truck Centers.
The aftermarket was a little busier in June. TruckPro acquired WestFleet, a distributor and service provider in New Mexico and Texas. "'We are extremely happy to bring aboard a business with a rich tradition of providing excellent service for more than 75 years," said Chuck Broadus, TruckPro's CEO. "Mark has done a tremendous job of fostering a commitment to quality and service as he grew this company, and we look forward to building on this success over the coming years as part of the TruckPro team."
Additionally, SeaFort Capital announced it made a majority investment in Parts for Trucks. The partnership will focus on continuing Parts for Trucks' growth strategy by introducing new products and services and pursuing expansion within Canada. "We are very excited to work with the SeaFort team to pursue strategic growth, which will provide exciting opportunities for our staff and allow us to further enhance and broaden the strong support we currently provide to our valued customers," said Corey Miller, CEO, Parts for Trucks.
The recreational vehicle market also saw an acquisition when RV Retailer added A&S RV Centers' two locations in Michigan. "We are excited to enter Michigan with A&S RV Centers growing our store count to 102 across the nation. Michigan is the fourth largest RV market in terms of registrations with excellent RV demographics. I know very well what a great state it is to enjoy the outdoors," said RV Retailer President and CEO Jon Ferrando. "We thank the Andree family for selecting us to acquire the A&S business."
The month ended with TNT Parts adding D&J Supply, Inc., in Lithonia, Ga. As a family-owned and operated business for more than 45 years in east Atlanta, D&J brings a wealth of knowledge in the aftermarket heavy-duty truck parts industry. "We are thrilled to have a company of the quality of D&J join TNT Parts," said Dale Herold, CEO, Tidewater Fleet Supply/TNT Parts. "Our continued goal is to be the customer's first choice as the best provider for their heavy-duty truck and trailer and equipment part needs."