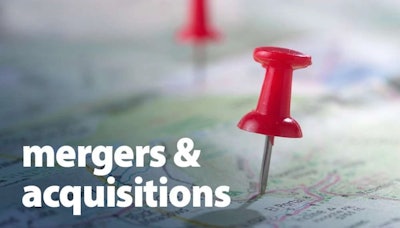 September was the lightest month for M&A activity this year among dealer, aftermarket and supplier businesses.
Dealers were completely silent after a very busy August. The aftermarket saw the most change, with the two national distributor businesses both growing.
TruckPro was the first company to make a move in the month, announcing Sept. 7 that it had acquired Drivelines N.W. Inc., and its three locations in Washington state. "With a common business culture and focus on exceptional customer service, this new alliance will expand our presence into the Seattle and surrounding Puget Sound market," said TruckPro CEO Chuck Broadus. "Drivelines NW is a very successful, multi-location business that has proudly served its customers for over 45 years. We excitedly welcome them to the TruckPro family."
Next was Safe Fleet, which expanded by purchasing Kerr Industries and its subsidiaries including Crown North America, which are leading vehicle upfitters serving the emergency and law enforcement markets. "Kerr and Crown are a great fit with Safe Fleet's Law Enforcement portfolio, adding upfitting expertise in this key market," said John R. Knox, Safe Fleet chairman and CEO. "Their deep relationships with some of the largest law enforcement agencies, OEMs and parts manufacturers ... have made them the go-to vehicle upfitter for law enforcement."
The aftermarket also saw an independent distributor operation grow through an acquisition. AA Wheel & Truck Supply LLC acquired Kansas City-based Casper Brake & Clutch and relocated Casper's reline shop and team members to its North Kansas City AA Wheel & Truck Supply warehouse and brake shop. "I have known Casper and its team since I was young. I'm excited that AA Wheel will now be able to offer this additional expertise to our customers," said Wes Sikes, partner of AA Wheel & Truck Supply.
In the supplier segment, the only move of the month was JM Family Companies purchasing National Truck Protection. "We are thrilled to welcome National Truck Protection and its 76 associates to JM Family," said Brent Burns, president and CEO, JM Family Enterprises. "Our goal is to strategically leverage our strong culture and core competencies, taking advantage of the synergies that exist between us to ensure the continued success for National Truck Protection and their customers."
The last move of September was FleetPride, which acquired the assets of Sam & Sons Truck Equipment of Houston. "We appreciate the Olivo family's confidence in continuing their company's rich history," said Mike Harris, FleetPride senior vice president of sales and operations. "Sam and Sons' commitment to the heavy-duty industry aligns with FleetPride's dedication to service growth for its customers. We are excited to now offer four locations, delivering parts and service capabilities within our Houston footprint."