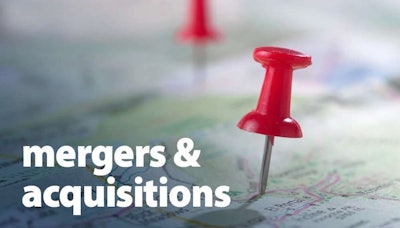 The completion of two major supplier acquisitions top our August transactions report. Truck dealers also were busy this month, with a number of large dealers further expanding their footprint and capabilities through shrewd purchases. The independent aftermarket wasn't as active in August as it had been in July.
The first acquisition announcement of the month came from Nikola, which reported Aug. 1, that it had acquired Romeo, an energy technology leader delivering advanced electrification solutions. "Romeo has been a valued supplier to Nikola, and we are excited to further leverage their technological capabilities ... With control over the essential battery pack technologies and manufacturing process, we believe we will be able to accelerate the development of our electrification platform and better serve our customers," said Mark Russell, Nikola's CEO.
[RELATED: Trailer sector sees manufacturer, dealer moves in July]
Midwest dealer JX Enterprises was next, acquiring Total Appearance and Amcan Truck Parts. Total Appearance specializes in truck collision repair and customization; Amcan Truck Parts is an online parts retailer. "We're extremely excited with these latest acquisitions as JX Enterprises continues its 52-plus years of steady growth and strategic expansion," said Eric Jorgensen, president and CEO, JX Enterprises. "We welcome TA and Amcan Truck Parts to the JX family and the roles they will play in our mission as a total solutions provider for the transportation industry."
Nacarato Truck Center followed two days later announcing it had acquired Volvo Trucks of Palm Beach, Fla. "The addition of the Palm Beach dealership is a great fit for our company. We look forward to working with the excellent employees at the dealership and know that each of them will play a big part in its continued success. We want to support and enhance our relationships with existing customers and have every intention of introducing ourselves to as many new potential customers as possible in the days ahead," said Nacarato President Mike Nacarato.
The biggest news of the month — and arguably the biggest acquisition in the trucking supplier space in years — was Cummins finalizing its purchase of Meritor for $3.7 billion on Aug. 7. Cummins intent to purchase Meritor was first announced in February. "We are excited to welcome Meritor's employees into Cummins," said Jennifer Rumsey, Cummins' president and CEO. "Together, Cummins and Meritor will move further and faster in developing economically viable decarbonized powertrain solutions that are better for people and our planet."
The supplier community saw another big move a day later, when it was announced S&S Truck Parts and Midwest Truck & Auto Parts were merging. "We are extremely excited to bring the S&S Truck and Midwest teams together, two companies with similar values and a commitment to superior customer service," said D.J. Hoffman, S&S Truck Parts CEO, who will serve as CEO of the new joint organization. "Our combination increases the breadth of our offerings for our customers, fortifies the depth of our workforce and trade partnerships, and ultimately accelerates our ability to grow and deliver a more thorough, modern and effective customer experience."
The only aftermarket distribution move of August was FleetPride acquiring L&L Distributors and its three Florida locations on Aug. 9. "We look forward to working with Raymond [Marchesiello] and the entire L&L Distributors team in their continued support of the local communities of South Florida. Combining FleetPride's rapid expansion and other digitally oriented solutions with our shared passion and commitment to being number one in customer service, we are sure this will be a great fit," said Mike Harris, FleetPride senior vice president of sales and operations.
Next was Thompson Distribution, a company that invests in value-add dealership and distribution businesses, finalizing its acquisition of Landmark Trucks on Aug. 11. "We see in Landmark Trucks a well-run business with a large and loyal customer base situated in highly visible locations. Landmark already brings value to customers who depend on their outstanding service department," said John Thompson, CEO, Thompson Distribution. "Their culture aligns well with other Thompson Distribution companies."
In the trailer space, President Gene Masteller of Atlantic Great Dane acquired the dealer business of South Portland, Maine, after 30 years with the company. "I'm proud to have maintained all the employees through the transition and look forward to growing and offering other opportunities to current and future employees. Lastly, I'd like to thank Scott Lamb for his mentorship over the years and providing me the opportunity to achieve the American Dream," Masteller said.
Back in the supplier sector, SAF-Holland announced it was closing in on its acquisition of Haldex on Aug. 18. The company stated its recommended cash offer had been accepted by shareholders holding 68.35 percent of Haldex. Coupled with the more than 20 percent of shares acquired in June and five percent acquired last week, SAF-Holland now holds 93.35 percent of the company.
In the last full week of August, Ballard Truck Center announced on Aug. 23, its acquisition of McDevitt Trucks' facility in Manchester, N.H. "This is an exciting time for our family business," said Robert Picking, director of operations, Ballard Truck Center. "As we continue to grow from what was once a single location dealership, we remain committed to being a reliable business partner for all our customers. We also look forward to welcoming new members to our team, and to providing a supportive and enjoyable workplace."
That same day, DexKo Global announced it had acquired the TexTrail, Marius Garon and Wholesale Trailer Supply businesses (collectively known as TexTrail) from American Trailer World Corp. The acquisition added more than 30 locations to DexKo's Dexter business. "Dexter has always been committed to supporting the best trailer parts distribution network in North America," said Adam Dexter, president and CEO, Dexter. "With the acquisition of TexTrail, it further solidifies Dexter's leading position to support trailer manufacturers, dealers, and service locations."
Next up was High Bar Brands, which acquired Viking Sales, based in Brighton, Mich., an industry leader in mud flap production and distribution. "For over 50 years, Viking has provided custom mud flaps to the transportation industry, and we see the addition of those capabilities complementing the brand portfolio within High Bar Brands," says HBB President and CEO Christopher Thorpe. "Their offerings, including Viking's rain-guard, anti-spray and anti-sail technologies, will significantly expand our current portfolio offerings."