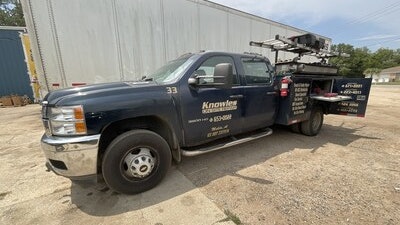 FleetPride has acquired the assets of Knowles On Site Repair, a respected leader in mobile repair services. This strategic move reinforces FleetPride's commitment to expanding its service capabilities and market reach.
Under the acquisition, FleetPride expands its operations in the Florida Panhandle and Mobile, Ala., bolstering its presence in key markets and enhancing its ability to serve customers with greater efficiency and convenience, the company says. The addition of Knowles On Site Repair's expertise and resources will also further fuel FleetPride's growth trajectory, the company adds.
"We are excited to embark on this new journey with FleetPride. Our shared values of quality, reliability, and customer-focused solutions align perfectly. This collaboration will empower us to deliver an even higher level of service to our valued clients," says Ken Knowles, founder and owner of Knowles On Site Repair.
"As we welcome the Knowles team, we're not only strengthening our commitment for continued growth, but also providing meaningful solutions for customers," adds Mike Harris, FleetPride president of parts and service. "We have an outstanding team in these markets already, and I'm excited to incorporate the new members from Knowles to support customers better than ever. To that end, we have significantly expanded our footprint in recent years, now more than 300 locations. However, we never lose sight of our purpose that FleetPride keeps the country running. Our team members make it happen by going the extra mile every day, for our customers and each other."
With this acquisition, FleetPride and Knowles On Site Repair will expand their remote onsite capabilities, offering 24-hour mobile repair services. The combined talent of over 30 skilled technicians will enable swift and effective solutions, reinforcing FleetPride's reputation as an industry leader in heavy-duty parts and service. To ensure quality and career development, each of the Knowles technicians will be offered advanced online courses and in-person training classes through FleetPride Tech University, the company says.