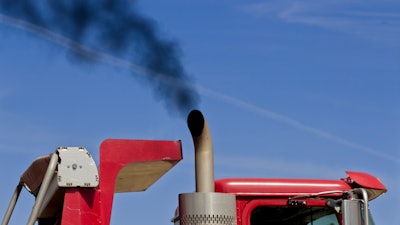 Discussion continues about how internal combustion engines will meet future emissions standards for the latter part of this decade, even as legislation accelerates the push to electrification. The report noted that this includes the Biden administration's hope of enabling electric vehicle adoption through expansion of charging infrastructure, according to the recently released N.A. Commercial Vehicle On-Highway Engine OUTLOOK, published by ACT Research and Rhein Associates,
"Last-mile delivery fleets with a vested interest in either being 'green' and/or reducing total cost of ownership will install private charging infrastructure. Unlike distribution-related fleets, irregular-route long-haul operators do not have the luxury of returning home every night to recharge, so these fleets will not benefit to the same degree as shorter length-of-haul fleets," says ACT President and Senior Analyst Kenny Vieth.
[RELATED: DTNA, Portland General Electric open HD electric truck charging site]
"While there is increasing interest in electric vehicles, the transition to new vehicles and fuels/powertrains requires long-term planning on the part of prospective owners, and infrastructure development requires significant investment and time to implement. There will be new suppliers and vendors, new operational practices and re-oriented business plans to consider, as well," says Andrew Wrobel, senior powertrain analyst, Rhein Associates.
[RELATED: Recruiting electric truck techs? Good luck with that]
When asked about natural gas vehicles Wrobel says, "Demand for natural gas-powered trucks has shown modest growth, with further slow growth anticipated."
The NA On-Highway Engine OUTLOOK published by ACT Research and Rhein Associates highlights power-source activity for commercial vehicle GVWs 5-8, including five-year forecasts of engines volumes and product trends.