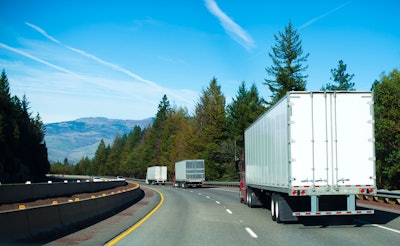 Freight forecaster FTR says that U.S. net trailer orders hit 44,000 in October, up 91 percent from the previous month and more than 160 percent more than in October 2021.
"Trailer manufacturers seem to have found themselves in a goldilocks environment for the moment," says Jonathan Starks, FTR's chief executive officer and chief intelligence officer. "Demand for new equipment remains robust despite the worries of a weak economy, and suppliers and labor have been able to maintain a solid level of output since early this year."
FTR also reported that backlog levels were up 13 percent on the increased orders after a downward trend for most of the year. October build rates were down 9 percent from the previous month but up 3 percent over October 2021.
Trailer output is stable, running 23,000-27,000 units for eight of the last night months. Increasing supply past that has proven difficult for manufacturers.
"We expect these conditions to remain in place through mid-2023 before economic uncertainties force weaker freight levels and demand for new equipment eases," Starks says.