By Travis Kokenes, MacKay & Company
A couple of months ago in this column, we indicated our initial forecast for the 2020 parts aftermarket would be down 19.6 percent from 2019. At the time, in late May, nearly all the country was experiencing some form of shutdown orders related to the pandemic and every student was learning remotely to close out the school year.
Since then, we have completed our second quarter fleet utilization survey, and while significant drops were seen across all vocations, they weren't quite as bad as initially predicted. Total Class 6-8 utilization for Q2 did decline just under 20 percent from comparable 2019 levels. However, when school buses (which were at nearly 0 percent utilization) are excluded from this measure, the drop was only 13 percent year over year. Compared with the historic drop in Q2 GDP, the industry seems to be weathering the storm better than others.
Furthermore, fleets responding to our more recent, monthly miles-driven survey indicate current levels to be off 5 to 7 percent with year-to-date miles driven down around 10 percent versus 2019. The full results of our Q3 utilization survey will be ready by mid-October and will certainly shed more light on expectations heading into the end of the year and start of 2021.
So, what does all this mean in terms of aftermarket parts sales?
We anticipate sales will be down somewhere between 10 to 15 percent on average. But recent research with dealers and distributors makes it clear this will range drastically. We've heard of folks who've seen drops of 30 to 40 percent and believe it or not, some who have seen rather sizeable increases in year-over-year sales. A lot of this depends on the types of customers one serves, as certain industries have experienced much larger declines than others, oil/gas being one example.
Fleets have indicated to us they have made changes to their maintenance and repair activities as a result of the pandemic as well. While the vast majority (75 to 80 percent) say they have not, a large enough portion has, which will have an impact on the aftermarket parts business.
Around 10 percent of fleets indicate they've extended maintenance intervals and/or predictive maintenance activities. Five percent have outright delayed needed repairs (non-critical) and/or indicate they've started to purchase more all-makes over OE genuine parts. Nearly 10 percent also say they plan on keeping their vehicles longer than they normally would, likely resulting in major repairs they otherwise wouldn't complete; lost business for new truck salespeople and potential new customers for the aftermarket side.
The good news, which is well overdue this year, is most fleets, dealers and distributors have a positive outlook for the remainder of 2020. Times are tough, no doubt about it, but for those who've been in this industry long enough to know, the trucking economy is resilient, and we may yet come out of this most recent downturn stronger than ever.
Several dealers and distributors have told us this unique moment in history has allowed them to take a closer look at their businesses, identify problem areas and examine more closely potential opportunities for growth. Whether this is through new or improved e-commerce platforms, inventory management systems or just general operating efficiencies, all should translate into a better overall experience for customers.
As we're now all accustomed to, much can change between now and the end of the year. A possible fall resurgence of coronavirus may very well lead to additional shutdown orders and school closures; dropping temperatures across much of the country will certainly cause a decline in business for restaurants, bars and other outdoor venues who've seen a somewhat return to normalcy this summer; and that's to say nothing of the upcoming presidential election.
One thing however is certain, those who are most closely aligned with customers' needs during these uncertain times and who are taking advantage of the current situation to make necessary changes to their business practices will be the ones to come out ahead.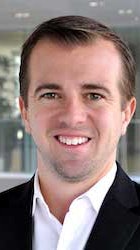 Travis Kokenes, market research manager, has been with MacKay & Company since 2007. He currently heads the company's research department and handles the data collection and processing for all its DataMac and proprietary studies.
He oversees the design and implementation of all the company's phone, direct mail and web-based surveys; working with clients to develop questionnaires that fit their specific areas of interest. He also handles data analysis and reporting for many single client projects and authors MacKay & Company's monthly DataPulse Plus publication which tracks parts, service and inventory changes among dealers and distributors in the U.S. and Canada.