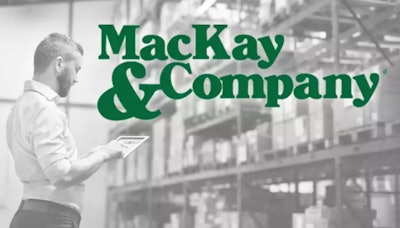 In a recent study conducted by MacKay & Company, fleets and distribution channels were surveyed on their familiarity, usage/offerings and opinions of 39 aftermarket parts brands (independent/private label/all makes) as well as 51 Tier 1 brands (OE brands).
Even though customers' perceptions of all makes/value line/private label brands have gained substantial ground according to distribution channels, Tier 1 brands are offered and used a good deal more than their aftermarket counterparts. The study also brought to light several brands that are offered by a large percentage of dealers and distributors, while fleets' usage is minimal in comparison.
[RELATED: When and why suppliers choose to make a branding change]
There are a number of factors respondents indicate which go into the overall decision on which brand to use, including cost, availability and vehicle age, to name a few. Regardless of the reason(s) for choosing to use or offer particular brands, just three of the 39 aftermarket brands covered were being used/offered by 50 percent or more of the folks we heard from, whereas 22 of the 51 Tier 1 brands we covered cracked this threshold.
Clearly there is still a much more prevalent use of Tier 1 brands today despite the proliferation recently of independent/private label/all-makes brands. Additionally, not every distribution channel can sell all aftermarket brands — a Volvo dealer cannot sell TRP, for example.
To stand out in a crowded parts aftermarket space, it's key to know where users and sellers primarily source their product information. Fleets source information on parts brands mostly from parts providers and word of mouth from industry peers (each about 60 percent). And a tip of the hat to Lucas Deal (and he did not pay us to say this) and TPS, industry publications are rated as the third source at 39 percent.
Reaching the target audience across the best media platforms, while important, won't be enough to drive business in a competitive industry where decisions are driven by product quality and availability above all else. Anything it takes to keep the vehicle up and running as quickly and for as long as possible.
[RELATED: Why OEMs and truck dealers are investing in standalone parts stores]
The type of component certainly matters in a fleet's decision on which brand(s) of parts to use as well. The majority of engine, transmission and emission components are replaced with only OE parts. However, with more frequently replaced parts, such as lighting, brakes, filters, wheel seals and bearings, etc., both Tier 1 and aftermarket brands are being utilized.
Lastly, when it comes to brand quality, aftermarket brands and Tier 1 brands are rated within very similar ranges. On a five-point scale with 5 being the highest, aftermarket quality ranges from 4.4 to 3.3. Tier 1 brands range in quality from 4.7 to 3.7.
Given these quality ranges, regardless of brand, all are within a point of one another and it's imperative companies take a multi-prong approach when marketing their products, highlighting quality, customer service, availability and any other feature that helps them stand out from the rest.
What's in a brand? Familiarity, perceptions, past experiences with components, recommendations, costs and availability. One thing's for sure, brand is much more than a name.
For more information on specific brands covered and detailed results, please reach out to Travis Kokenes at [email protected].