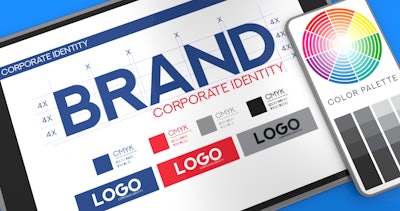 Commercial trucking OEMs and their suppliers invest a lot of resources in branding. Well-known, respected brands differentiate and distinguish product lines over competitors, elicit loyalty from customers and command premium prices.
So, what happens when a supplier has to alter or update a brand? How does a company transform a brand without harming its reputation? Or, an even better question, can a brand refresh strengthen a company's position in its marketplace?
According to several suppliers who recently have completed or are undergoing such a transition now, that answer is unequivocally yes. They say a refreshed brand can generate buzz and created heightened awareness with customers. And when coupled with larger, structural business changes, a branding change can offer a business another opportunity to differentiate themselves and simplify their customer experience.
A branding update is more than just a new or tweaked logo — it's an opportunity to connect with customers and showcase how a business is evolving. And some evolutions can be quite large.
"For us, we were creating something totally new," says Steve Hansen, director of marketing for High Bar Brands, one of the aftermarket's newest brands. High Bar Brands was officially introduced in January 2021 as the parent company of Minimizer and Premier Manufacturing after Minimizer LLC acquired Premier in 2020. Hansen says the need to update the parent company's brand was clear from the moment the two established brands were brought under the same umbrella, but selecting a new corporate name was not a simple task.
With Premier Manufacturing set to celebrate 100 years in business in 2024 and Minimizer approaching 40, Hansen says the LLC leadership team knew they wanted to maintain their individual product names and their established brands. It was the topline name that needed to change.
[RELATED: TPS announces finalists for 2022 Distributor of the Year]
"We knew we wanted to keep those brand names front and center, but we also wanted to create something new so our distributors understood we were one company and that they could place one purchase order for both brands," he says. "With the [Minimizer] LLC, there was no reference to Premier to make that connection."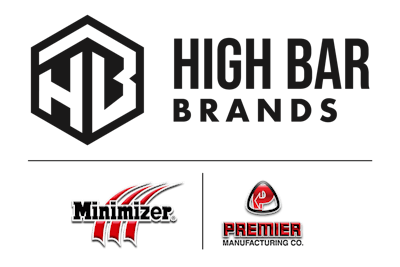 The High Bar Brands name was ultimately selected and not long after, Hansen and the company's sales and marketing team began sharing the message of the new corporate brand across its North American distribution channel.
"We looked at it like Proctor & Gamble a little bit. As an end user, you might not associate P&G with Bounty, Crest, Charmin, but Walmart does," says Hansen. "We wanted to create a similar thought process for our distributors."
Wabash also has spent time over the last few years unveiling a new brand. The company announced in February it was shortening its name from Wabash National to Wabash and bringing all of its previously unique trailer brands under the Wabash name.
But Wabash's update has been more than just naming alterations.
"We started talking in the second half of 2018 about our corporate strategy, about what we want to be and how we wanted to shift our focus," says Kevin Page, Wabash senior vice president, customer value creation. Over time, those planning sessions led to a focus on the concept of the transportation, logistics and distribution markets, putting the customer first to and customer centricity to help drive the business into the future, Page says. "The new branding helps tell our story."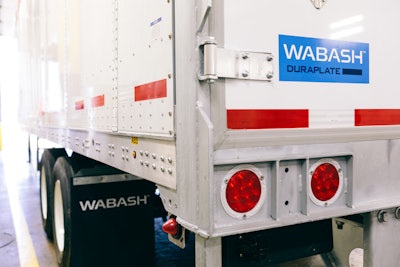 A "One Wabash" unified approach was soon developed to signify the company's transformation. "As we became more focused on the One Wabash concept, that's when we said, 'We need a branding change that represents this new future of who we are and what we plan to be,'" says Page.
The decision to retire the company's longstanding secondary brands was not a decision taken lightly, Page says, but over time the company came to realize its strongest market position was through the Wabash name.
"We learned through our brand research what we had always believed to be true — the Wabash name stood for trust, quality, innovation, and even visionary leadership," he says. "That gave us confidence to move forward."
Leveraging a powerful brand name has led to a similar branding update at Continental.
The global supplier is in the midst of multi-year project to shift its ContiTech-branded products back under the Continental name, mostly due to customer confusion in different marketplaces about ContiTech and its association with the larger business.
"ContiTech is very well known in Europe but it is not as well known in the Americas and Asia-Pacific markets," says Rafael Garcia, Continental head of sales for MX, LATAM and sales operations, Americas. "In some areas, our competitors have brought products to market using 'Tech' at the end of their brand and it has created confusion with our customers … they took us as being the same as those others."
Garcia says that's what the company's branding update hopes to combat. As a premium, established brand in the global transportation community, Garcia says Continental's reputation exceeds that of many of its competitors. By replacing the ContiTech name with Continental, Garcia says the company can better differentiate itself in competitive marketplaces.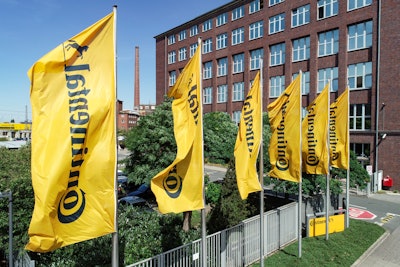 "We know it is easier to sell a brand that is well-known to a market, and we know customers will support a product they know is a premium brand," he says. "If we brand our products as Continental — a brand known for its quality — we close that gap."
Adds Walter Michl, head of sales, USA & Canada, commercial vehicle aftermarket, "We used to go to trade shows and a customer would come up to our booth and say we love your tires and we'd say, 'That booth is over there.' We weren't leveraging our own brand's value."
No matter what motivates a brand update, suppliers say once changes are underway, customers must be alerted. Consistent sales messaging is important in any circumstance; it's absolutely essential during a branding overhaul.
Page says Wabash received input from more than 100 stakeholders — including dealers and fleets — when working on its branding update and has leveraged their insights in building a communications plan. He says that input helped to create messaging that's easy for everyone to understand.
"Once your dealers and the marketplace know what you're trying to accomplish it all makes sense," he says. "We've outlined a future behind One Wabash and have made sure we have the right training and tools to convey that message."
[RELATED: The ocean freight market is in flux; what does that mean for shippers]
Hansen says High Bar Brands did the same, focusing on the simplified ordering and prepaid freight advantages distributors would gain through the single parent company. The advantages of each individual brand also have helped to support the other line, he says.
"When Premier was acquired, we started talking about what extra business Minimizer could pick up because of Premier's relationship with customers," he says. "They were really strong calling on fleets and helped [Minimizer] earn spec's with customers we weren't selling."
Minimizer's strong proliferation in the distributor and dealer channel offered similar opportunities for Premier, and Hansen says High Bar Brands pushed those opportunities through its sales and marketing teams and into the marketplace through direct mail, emails, phone calls and in-person conversations.
"Communication is tricky and it can be tough to get in front of the right person at the right time," he says.
The suppliers add a branding update isn't complete when an announcement is released.
"It is a huge corporate effort," adds Garcia. "We have a strategy and we need to follow it to succeed."