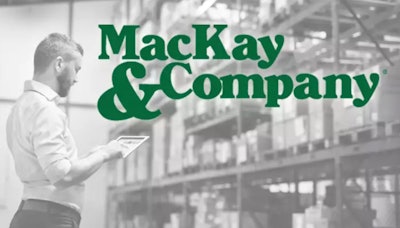 For decades, on a monthly basis, fleets, dealers and distributors have provided MacKay & Company with data relating to aftermarket parts sales, inventory and service labor sales as well as miles driven and business challenges.
This report, like many that we publish, is based on real-world data, numbers provided by those companies who are selling the parts, completing the service and moving the freight.
Throughout the severe pandemic months of 2020, parts sales, service sales and miles driven all took a hit. A huge hit. But the balance of last year was met with perseverance, grit and creative problem solving and business returned to more normal levels. Now that the worst is in the rearview mirror (fingers crossed!), let's examine some business changes that have occurred.
Miles driven by fleets in March 2021 increased 5.3 percent compared to a year ago, the largest year-over-year gain in more than a decade. Within this same timeframe, fleets, on average, lost 1.9 percent of their workforce. The losses ranged from -35 percent to +3 percent depending on the type of fleet and the operating region.
Working remotely became the pandemic norm for many industries, impacting fleets as well, with nearly 25 percent having some employees working remotely. At the peak, fleets had 14 percent of their workforce working remotely. This has since declined to 6 percent. Fleets note that 52 percent of their customers are 100 percent back to normal, 36 percent are 75 percent back and 12 percent continue to experience sizable impacts from the pandemic.
[RELATED: Washington can solve the infrastructure crisis]
Coming out the other side of the pandemic, dealers, on average, have lost 2.7 percent of their employees, ranging from -20 percent to +10 percent. About 40 percent of dealers had employees working remotely during the pandemic. At the peak, 3.7 percent of dealer employees were working remotely, declining to its current level of 1 percent. Interesting to note, 30 percent of dealers state they are likely to always have employees working remotely because they found it works for their operations.
Dealers indicate 30 percent of their customers are back to work 100 percent, 60 percent of customers are about 75 percent back and 10 percent of customers are continuing to feel the effects of the pandemic.
Distributors, during this same timeframe, lost 2.9 percent of their workforce, ranging from -30 percent to +12 percent. Approximately 44 percent of distributors had employees working remotely at some point in the past year, averaging 12 percent at the highest point and dropping to 4 percent currently. Slightly lower than dealers, 22 percent of distributors have had employees working remotely and will continue to do so in future months.
Distributors report 13 percent of their customers are back 100 percent, 75 percent are back 75 percent and the remaining 12 percent are only halfway to normal business levels.
[RELATED: Fighting COVID-19 has been mentally challenging; reopening the economy will be too]
Fleets, dealers and distributors are telling similar tales — employee loss was, on average, held to less than 3 percent, the majority of employees remained "at the office," but for those that have been working remotely, some will continue as it meets their business needs.
Fleet and distribution channel customers still feel the pain, with many still operating at less than 100 percent. As Bear Bryant famously said (and our economist repeats when applicable) "keep your chin strap buckled at all times" or at least until the ride comes to a complete stop.
Molly MacKay Zacker has been with MacKay & Company for nearly 25 years and is currently vice president of operations. In this role, Molly conducts research, authors reports and manages projects along with the day-to-day operations of the company. You can reach Molly at molly.zacker @mackayco.com.